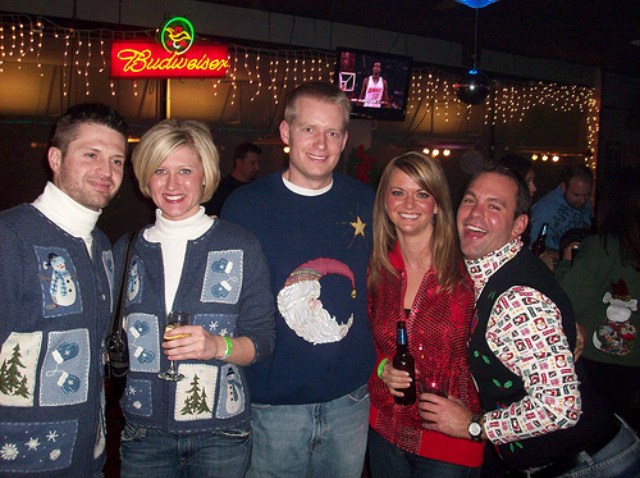 SWEET DEALS FOR VIDEO FIENDS: Have a friend who's been looking for a copy of his or her favorite, obscure art-school Danish flick? Chances are pretty good you'll be able to find it at Facets, which is having a video clearance sale with up to 95 percent off some rare and out-of-print videos and DVDs. 1517 W. Fullerton Ave.; Lincoln Park. Saturday and Sunday. 10 a.m. to 4 p.m.
CHRISTMAS CHEER? MORE LIKE CHRISTMAS SCARES: The awesomely named Horror Society celebrates the holidays the only way it knows how to—by throwing a Holiday Of Horrors Film Festival at Portage Theater. On tab are "Christmas Evil," "Silent Night, Deadly Night," "New Year's Evil," and "Black Santa's Revenge." 4050 N. Milwaukee Ave.; Portage Park. Saturday. 5 p.m. $12.
EH, COMRADE?: Chicago-based Russian Circles bring their subtle metal riffs to Lincoln Hall, playing in support of their recent album, "Geneva." Openers Young Widows, Phantom Family Halo, and Sweet Cobra. 2424 N. Lincoln Ave.; Lincoln Park. Saturday. 9 p.m. $12 in advance, $14 at the door. 18 and older.
DRESS TO IMPRESS: Hit the Village Discount and Unique aisles for that percent Bill Cosby-esque sweater, because Sheffield's will host an ugly sweater contest this Sunday. The prizes of this battle royal in tackiness include Cubs tickets and memorabilia, Sheffield's gift cards, and tickets to see The Black Keys on New Year's Eve. 3258 N. Sheffield Ave.; Lakeview. Sunday. Noon. Must bring canned food or a coat for the donation drive to participate.
OVER THE RAINBOW: Take a chill pill from all of that weekend holiday shopping and stop by the Music Box for its matinee showing of "The Wizard Of Oz." This iconic film features a 16-year-old Judy Garland who was also popping various "chill pills" herself. 3733 N. Southport Ave.; Lakeview. Saturday and Sunday. 11:30 a.m. $7.25.