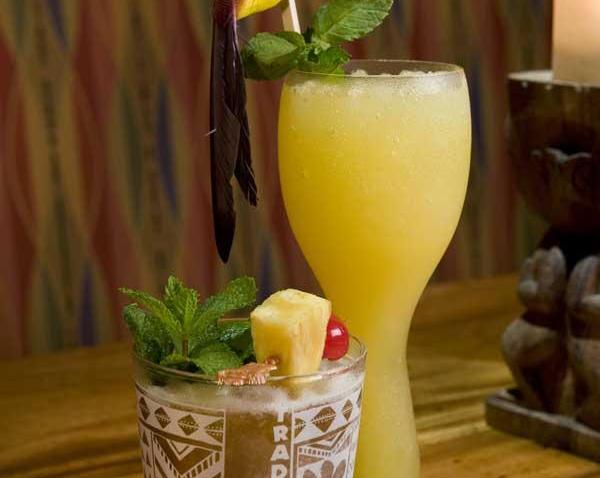 Yes, it's frigid out, but who couldn't use a mai tai right about now? Luckily, soon enough (Monday, Dec. 15, to be exact), you'll be able to visit Trader Vic's once again for the famed chain's original mai tai recipe. After closing its Loop location (where it stood for 48 years), Trader Vic's is being revitalized by a savvy group of local investors and relocated to the always-interesting Gold Coast bar scene. All of the tropical charms of the original location (as well as all of Trader Vic's 28 locations around the world) have been resurrected, including its enticing Polynesian decor and island- and Asian-inspired dishes and cocktails.
You'll find everything from sushi to pupu platters on Trader Vic's menu, as well as such kitschy starters as crab rangoons and seared steak served on your own hibachi. Many of Trader Vic's entrees are cooked in a traditional Chinese wood-fired oven, including various exotic meat and seafood preparations.
Among the long list of Trader Vic's infamously creative cocktails, you'll discover warm toddies, classic after-dinner drinks like grasshoppers and brandy Alexanders, and such tempting concoctions as the Zombie (a lethal combo of light and dark rums, grenadine and curacao), the Scorpion (a potent blend of rum, brandy and orange juice) and the Suffering Bastard (don't ask).
Copyright FREEL - NBC Local Media