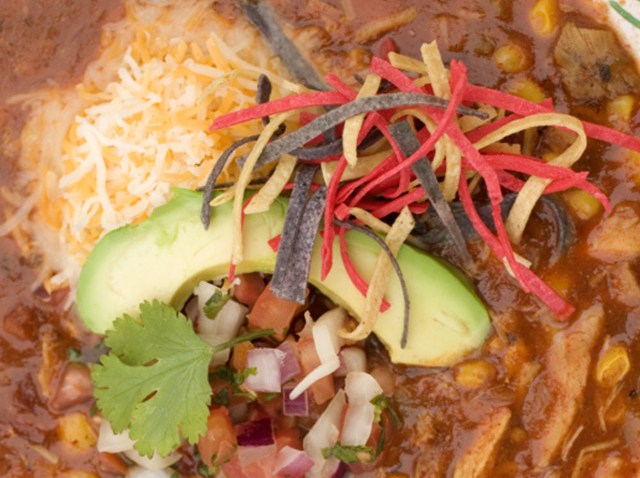 There may be no better food to ward off the winter chill than chili, which makes Rockit Bar & Grill's annual ode to the soupy goodness right on time.
Chilifest runs January 17-21, with a new exotic offering each day.
But executive chef Chef James Gottwald has whipped up four recipes that will be offered every day, including Turkey and Vegan versions, or the sinfully bad Chili Cheese Fries (crispy french fries topped with turkey chili and cheddar and jack cheeses) and Chili Mac (Turkey Chili on top of the signature Four Cheese Mac and Cheese).
Or consider each day's special chili before planning your visit:
Monday: Bison Chili -- ground buffalo, buffalo sausage, pinto beans, apples.
Tuesday: Three Wild Hogs Chili -- braised wild boar, bacon, pork crackling, gigante beans, ancho chilies, pepper jack cheese.
Wednesday: The Locavore -- ingredients supplied by the Green City Market farmers and vendors.
Thursday: Ghost Chili -- Hotter than the Guatemalan insanity pepper, black angus beef, red kidney beans, horseradish cheddar, chili threads.
Friday: Chicken Enchilada Chili -- shredded chicken, pinto beans, queso freso, cilantro, enchilada sauce.
Chilifest takes place at Rockit's River North and Wrigleyville locations.