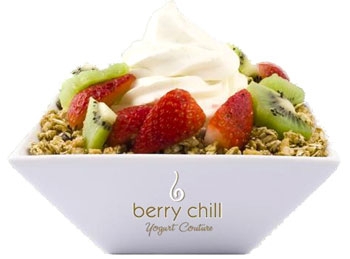 No need to worry about the long lines to get your Berry Chill on State Street anymore.
Crain's reported Tuesday that the Chicago-based frozen yogurt chain has closed its popular downtown store.
CEO Michael Farah says no decision of the has been made on the future of the store and that the closure has to do with a legal dispute with the building's landlord.
Earlier this year, Farah closed two Loop locations because of slow business, Crain's reported.
Two city stores remain, at 500 W. Madison St. (Ogilvie Transportation Center) and at 225 N. Michigan Ave.