Matthew Rodrigues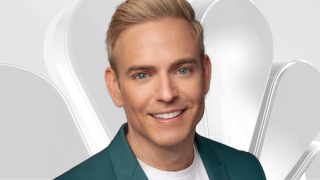 Emmy-nominated Matthew Rodrigues has hosted and produced NBC Chicago's top-rated lifestyle show 'Chicago Today' since 2019. Matthew and his co-host, Cortney Hall, are a dynamic duo, interviewing A-List celebrities and highlighting the latest hotspots and adventures across the Chicago area. They are constantly on the lookout for trends in food, celebrity, beauty, fashion and entertainment.
Matthew previously worked as a host and producer with POPSUGAR for five years while hosting their national entertainment show "POPSUGAR NOW." He's also collaborated with CBS's "The Talk," Wanderlust, Cirque du Soleil, HotelTonight and ABC's "The View." Matthew's infectious energy and expertise has taken viewers on exciting journeys from the Oscars red carpet to unique travel destinations around the world. He also feels up close and personal while pumping up a crowd of thousands as an emcee.
Matthew, a native of Portsmouth, Rhode Island, graduated from Marymount Manhattan College and went on to live, laugh and work in New York City, Los Angeles, San Francisco and Boston. He's now loving the opportunity to explore and enjoy Chicago and all it has to offer.