City Sends Out Plows for Evening Commute
A Winter Weather Advisory in effect until early Tuesday for Lake and McHenry counties will no doubt make the evening commute less-than-ideal
Tuesday, Jan 17, 2012 | Updated 11:21 PM CDT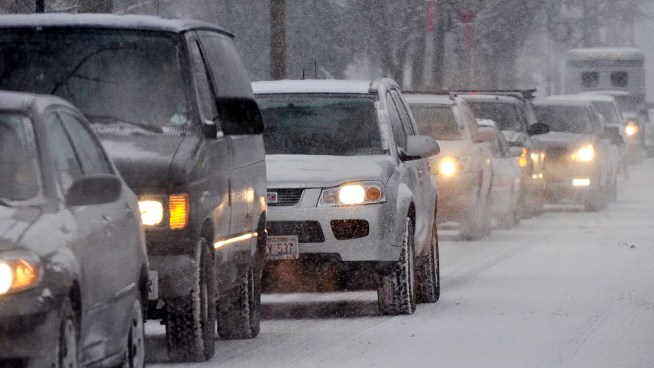 This story has moved. We're automatically redirecting you to our new coverage.

Be alert, Chicagoland.
A Winter Weather Advisory in effect until early Tuesday for Lake and McHenry counties will no doubt make the evening commute less-than-ideal.
In the city, Streets and Sanitation Snow Command has called out 183 snowplows to maintain Chicago's main arteries, including Lake Shore Drive.
"Snow should be light, but the combination of wet pavement and a sharp drop in temperatures could create slick conditions," said Commissioner Tom Byrne.
A reminder: residents can keep tabs on the city's snow-fighting equipment using the new ChicagoShovels.org website.
Updated travel times are always available on NBCChicago.com/traffic/.