Illinois Races: Dorothy Brown for Cook County Board President
"Innovation, Reform, Fiscal Responsibility"
Tuesday, Dec 8, 2009 | Updated 8:51 AM CDT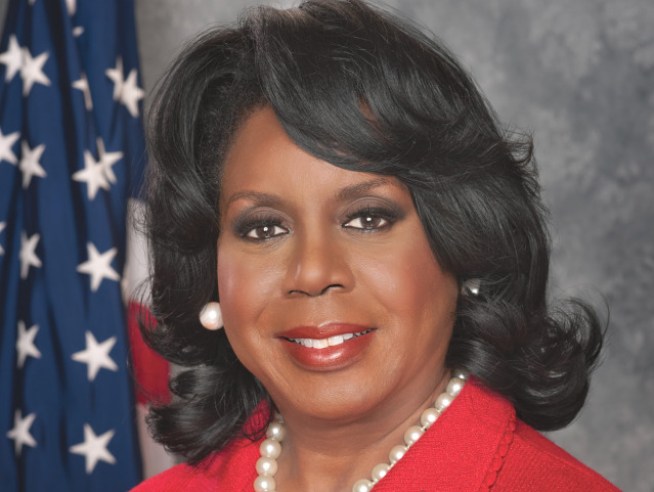 Victor Powell
Dorothy Brown (D) is running for Cook County Board President: she is currently the Cook County Circuit Court Clerk. | Read Full Profile
Dorothy Brown's campaign for Cook County Board President has had a rocky start.
Brown has come under fire in recent months for campaigning from a government office and weakly challenging opponent Todd Stroger's petitions, then backing out.
Brown made history when she was elected as the Clerk of the Circuit Court of Cook County in 2000 -- becoming the first African American to hold that position, according to her campaign site. She was re-elected to a second term in 2004 and is currently "responsible for managing an annual operating budget of more than $100 million and has a workforce of over 2,300 employees," her Web site reports.
Brown received her Juris Doctor with honors from Chicago-Kent College of Law in 1996. She also holds a Master's Degree in Business Administration from DePaul University. She graduated Magna cum Laude from Southern University in Louisiana in 1975.
Brown is also a Certified Public Accountant (CPA).
Advocates innovation, reform and fiscal responsibility in Illinois politics.
Click Here to support Brown's campaign.
Campaign Site: http://www.friendsofdorothybrown.org/
Top Stories:
Dorothy Brown Touts Fundraiser Ft. Joe Jackson, Felon