Dogs Found in North Chicago Apartment Up For Adoption
Dogs available for adoption from Petco in Bloomingdale
Monday, Dec 23, 2013 | Updated 2:41 PM CDT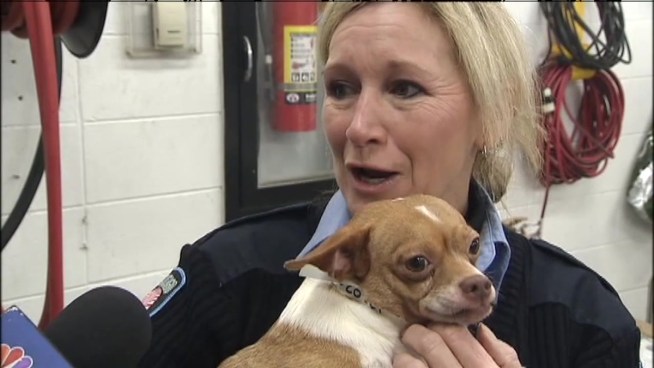 At least 30 dogs are looking for new homes after police found them living in filth inside a one bedroom apartment. The animal control warden says this is one of the worst cases she has ever seen. NBC5's Michelle Relerford Reports.
Some of the 30 dogs recently rescued from a woman's one-bedroom North Chicago apartment are up for adoption.
The dogs are available via the People and Animals in Community Together Humane Society at the Petco store at 412 W. Army Trail Road in Bloomingdale.
When authorities found the animals, many had suffered varying degrees of dehydration and malnutrition, and two dogs needed emergency medical care, animal warden Dana Duestch said. Two other dogs were noticeably pregnant.
The apartment was "covered with animal waste and extreme insect infestation," according to Duestch. The 42-year-old owner of the dogs faces nine counts of animal cruelty and one count of animal hoarding, police said.
As of last week, 400 people volunteered to help care for the dogs until they find homes. Donations generated two skids of food, cleaning supplies, bedding and shelter resources.
For more information on adoption, email icanfoster@pacthumanesociety.org or call 630-375-7017.
The humane society is also accepting supplies and donations.