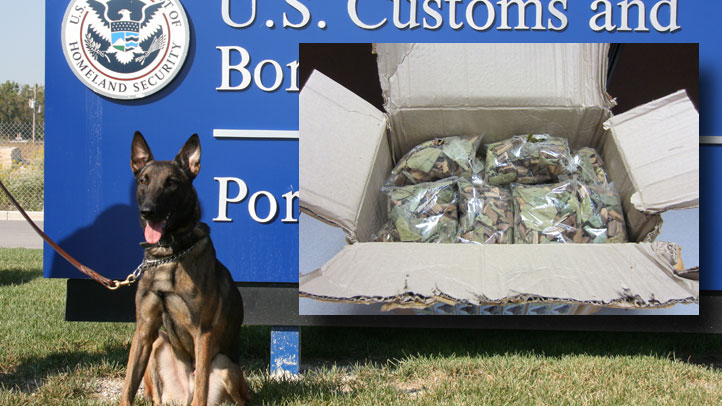 Officials at O'Hare International Airport said a drug dog on Monday afternoon sniffed out a shipment of more than 30 pounds of opium-saturated materials inside four international mail shipments.

The drugs, found in shipments from Laos, were worth nearly $500,000 and were bound for Wisconsin and Minnesota, officials said.

They were discovered by "Shadow," an 8-year-old Belgian Malinois who works with Chicago Customs and Border Protection officers at the International Mail Facility near the airport.

"Shadow is one of the top dogs at the CBP O'Hare Mail Facility who works tirelessly keeping our country and communities safe from harmful drugs," said William A. Ferrara, the agency's acting director of field operations.

It certainly isn't the first time opium has been discovered at O'Hare. "Rambo" has been credited with alerting authorities to shipments in August 2009, in October 2009 and in January 2012.