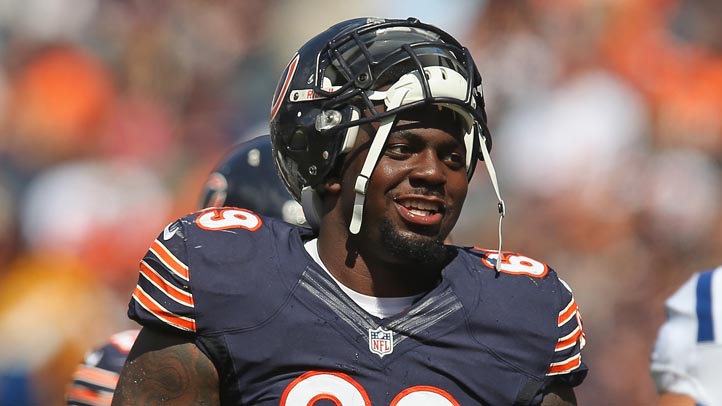 The Bears defensive line got the job done in 2012. They were eighth in the league in sacks, and held opponents to 213.9 passing yards per game. But with Israel Idonije not likely returning, what are the Bears doing to make sure their line is ready for 2013?
Their first move was to slap a franchise tag on Henry Melton. While it will keep Melton in Chicago for this season, both sides are hoping to find a contract to keep the young talent around longer. Unlike last year's negotiations with Matt Forte, Melton has already signed his contract tender. There won't be a holdout, but they are still negotiating. Melton isn't too worried about it.
"I'm not going to really think too much about it," Melton said. "It's a decision that comes from within and upstairs if they want to keep me long term. We're just kind of talking through some things. Everyone is getting set up and getting the drafted guys done. Hopefully we can sit down and get something done."
Idonije is a free agent. With every day that passes, it becomes less likely that he'll return to the Bears this season. To bolster the line, the Bears picked up Cornelius Washington in the draft. Phil Emery is excited about what he sees in him.
"We brought in Cornelius Washington to help our defensive end rotation and [I'm] very optimistic that with his skill set he can help our pass rush and provide a lot of competition for that fourth spot on our roster at defensive end and possibly over time be a guy that can play a little bit inside," Emery said.
Second-year player Shea McClellin is coming off an injury, and Corey Wootton is headed into a contract year. But replacing Idonije, both on the field and in the locker room, won't be easy. He was an important leader and had 7.5 sacks last season.
It's one more way the Bears are going to be very different than the team you saw last year.
Copyright FREEL - NBC Local Media