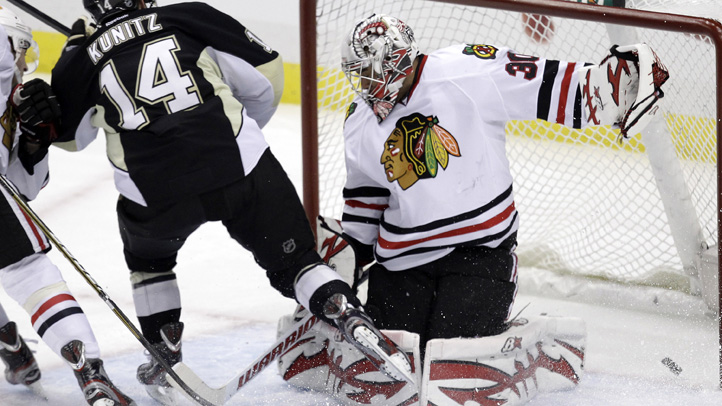 Well, they didn't hide much.
Everything the Hawks are was on display Tuesday. The ability to roll an opponent. The other worldly offense at times. The goals worthy of The Louvre. The speed.
And the holes too. The struggles against a stout forecheck. The inability to match an opponent who can physically impose themselves. Defensive lapses. A lack of punch from the bottom lines.
The former grouping came in the 3rd. The latter came in the back half of the first period and the second period. What we are left with is probably where we were before. In a game that was going to serve as a test for the Hawks, even with the Penguins missing as many as they are, the Hawks completed the test. And all we can give it is an incomplete.
The Hawks were a very good team with some holes that can be exploited before this game, and that's what they are now. They're a puck possession team that can be robbed of possession for long stretches. They can also get it back and look like they're just scrimmaging with each other. They can be thrown around a rink, but then they can move their feet up a gear, and exploit that space vacated by opponents as they try for those hits. They can leave opponents chasing shadows.
Encouraging was that the charge was not led by one of the Figure Four, but by Viktor Stalberg. It was good to see someone else come to the fore, because teh Hawks will need weapons unsheathed from unseen places when the main ones are blunted.
A few less penalties, a couple less posts, and things look different. But that's the game, and the points are gone. The Hawks went in to a tough building and proved they can go toe-to-toe and in fact have the upper hand. Next time they should try it for 60.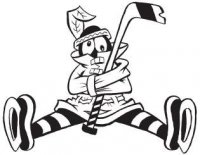 Sam Fels is the proprietor of The Committed Indian, an unofficial program for the Blackhawks. You may have seen him hocking the magazine outside the United Center at Gate 3. The program is also available for purchase online. Fels is a lifelong 'Hawks fan and he also writes for Second City Hockey .