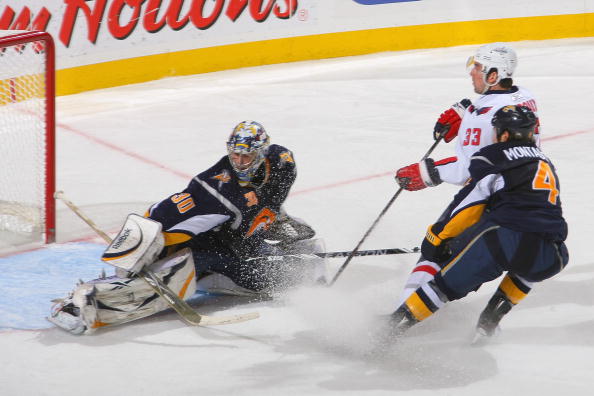 It's funny. At the beginning of 2009, and the season before, Brent Sopel manned the third pairing with a paycheck north of $2 million. And most everyone thought it was one of Dale Tallon's biggest boondoggles. But then throw in one competent season, a warm personality, and then a following season seeing what a non-dependable third pairing looks like, Hawks fans longed for a dependable No. 5 defenseman. So here we are again, with a pretty handsomely paid d-man who very well may only patrol the third pairing.
But Steve Montador is no Brent Sopel. He's much more well-rounded, and can actually move from one end of the ice to the other in something that can be timed with a quicker device than a sun-dial. He's actually capable of racking up points, something Brent Sopel would consider confusing and frightening. In fact, Montador is an extremely underrated defenseman.
Read this article. Or if you don't want to, basically what it boils down to is that in the last four years, Montador is only one of three d-men to average a point per every 60 minutes skated at even-strength. He's hardly gotten any power play time in that time, so his overall point totals aren't all that eye-catching.
And from watching him, while Montador can't leave streaks of flames on the ice like some of his teammates, he makes a very bright first pass. The puck always goes where it needs to breaking out of the zone, and that's just as good as Road Runner-ing it out. In addition, Montador smartly hops up into the play to overload the attack, something that the Hawks love their blue-liners to do. And he's got a pretty heavy shot that if it doesn't go in, it creates rebounds.
But do the Hawks want to unleash that? Would they pair him with Niklas Hjalmarsson and let him wheel? Would he be exposed if he did? Or would they pair him with Nick Leddy or Sami Lepisto and force him to reserve some of that game to allow those two to flow? Would Lepisto do that? We'll just have to see.
What we do know is that Montador comes with an edge, so beware those skating right in front of Corey Crawford. He's a monster on the penalty kill, and isn't afraid to throw himself into hurling, vulcanized rubber. And he hits. He makes the Hawks more unpleasant to play against.
Think Brent Sopel on PCP.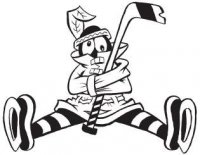 Sam Fels is the proprietor of The Committed Indian, an unofficial program for the Blackhawks. You may have seen him hocking the magazine outside the United Center at Gate 3. The program is also available for purchase online. Fels is a lifelong 'Hawks fan and he also writes for Second City Hockey .