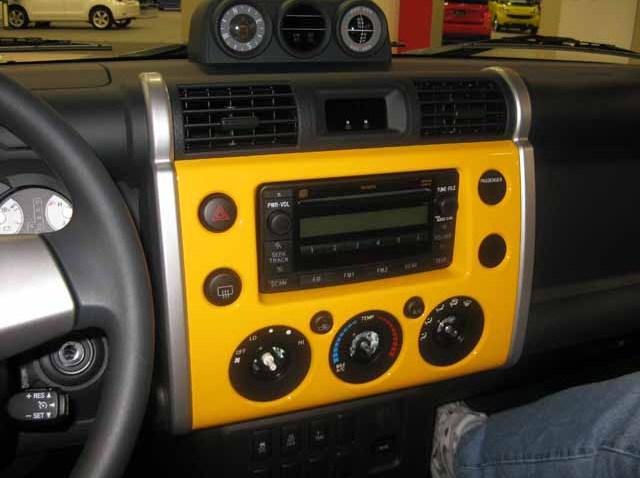 Every week, Madhouse Enforcer will take a look around the Central Division and let you know who's hot and who's not in our little corner of the hockey world.
1 (Last Week's Rank: 1): St. Louis Blues
Could the Blues be the most complete team in the NHL? They are currently 2nd in the league in scoring, racking up 3.3 goals per game. They are also 3rd in goals against, only allowing 2.3 per contest. Add to that the fact that both of their special teams units are in the top five in the league, and you can easily see why they are poised to overtake the Blackhawks in the Central Division driver's seat.
Perhaps even better news than their all-around numbers is the fact that captain David Backes finally seems to be breaking out of his scoring slump. After going over three weeks without a goal, Backes has scored in back-to-back games for the Blues, as they went 2-1-0 last week.
2 (Last Weeks' Rank: 3): Colorado Avalanche
The Avalanche have been stuck in the third spot in our rankings for so long that it wouldn't be surprising to see a Patrick Roy-shaped indentation in the couch, but they finally climbed to the top-two this week thanks to four three straight impressive victories. In those games, they outscored their opponents 14-6 and got outstanding goaltending from both Semyon Varlamov and Jean Sebastien Giguere.
The Avs also got some surprising performances from unexpected places in those games. In a Thursday win over the Wild, John Mitchell picked up a goal and an assist. On Saturday, Jamie McGinn scored twice in a 7-1 win over Buffalo. Sure, the Avalanche have stars like Matt Duchene and Gabriel Landeskog on the roster, but if they can get play like that from their depth guys, they are going to be a tough out in the playoffs.
3 (Last Week's Rank: 2): Chicago Blackhawks
The Blackhawks had a couple of impressive wins over the Canucks and Kings last week, but they are still dealing with a bit of offensive inconsistency too, not looking particularly stellar against the Flames or Sharks in losses.
The Blackhawks also are struggling mightily this season when they go into overtime, and as a result they are holding onto a slim lead over the Blues that is even more tenuous because they've played four more games than St. Louis at this point. Those 14 points that they have surrendered in 19 overtimes/shootouts this season are looking even more critical now.
4 (Last Week's Rank: 4): Minnesota Wild
In a really tough stretch of schedule, the Wild came out of it relatively unscathed, picking up six out of a possible 10 points against Chicago at home and San Jose, Anaheim, Colorado, and Calgary on the road. Zach Parise was instrumental to their success over that stretch, picking up three goals and five assists over that stretch.
One other underrated part of the Wild's modest success over their past five games has been the play of their penalty killing unit. After surrendering three goals in a back-to-back set against the Stars, the Wild have killed off 13 of the last 14 power plays they've allowed, and are really rounding into form in that area.
5 (Last Week's Rank: 6): Dallas Stars
The Stars continue to be a tough nut to crack when it comes to determining whether or not they are a playoff contender. Some nights they'll only get 16 shots against the Devils in a home overtime loss, and then other nights they'll go into Honda Center, one of the toughest buildings in the league this season, and shut out the high-flying Anaheim Ducks, as they did on Saturday.
Heading toward the Olympic break, the Stars will have an interesting schedule, as they face off against two Pacific Division teams. They start out in Phoenix on Tuesday, then have to head to San Jose to battle the Sharks in the always-tough SAP Center. They then wrap up their pre-Olympic slate by heading home to face the Coyotes again.
6 (Last Week's Rank: 5): Winnipeg Jets
Don't look now, but the Jets are just four points out of a playoff spot despite spiraling into oblivion under Claude Noel. Paul Maurice has them back on the right track, winning eight of their last 10 games and picking up a couple of key wins last week, including a regulation win over the Canucks, a team they are chasing in the wild card standings.
Unfortunately for the Jets, they are going to have to continue their quest for playoff contention short-handed (no pun intended), as Evander Kane was placed on injured reserve with a hand injury on Monday.
7 (Last Week's Rank: 7): Nashville Predators
The Predators are really the forgotten team in the Central. Even with Pekka Rinne still on the shelf, the team is still just four points out of a playoff spot and have picked up points in their last three games (including a 4-3 win over the Jets last week). They have Shea Weber at least partially to thank for that, as he scored twice against the Devils in a Friday win and picked up an assist in that triumph over the Jets.
The Predators will be looking to finish off their pre-Olympic slate with games against the Wild and the Ducks on Thursday and Saturday, and if they can pick up two or three points from those games, then they very well could make a run at a playoff berth after the Sochi Games conclude.