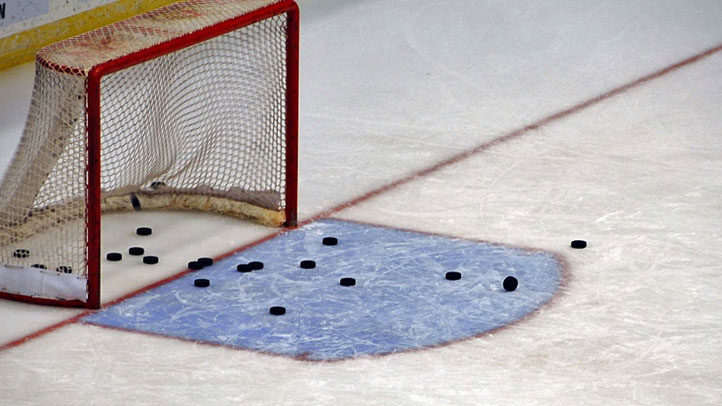 Let's wrap up what everyone's got to do the rest of the season.
Dallas - vs. PHI, vs. ANA, @NSH, @PHX, @SJ, @LA, @ANA, vs. CBJ, vs. COL, @COL, @MIN
This Pacific Division is going to be a bloodbath, assuming the Ducks and Stars don't fold it up like I tend to think they will, despite whatever Thursday night's evidence will tell you. It's hard to see any of them putting up a huge record, and if they do it will be to the detriment of another team. Dallas is also just .500 in their division. They'll all eat each other. So while that means no one will surge ahead most likely, it also means no one will be falling out either.
L.A. - vs. ANA, vs. CGY, vs. SJ, vs. COL, @EDM, @VAN, vs. DAL, @SJ, vs. PHX, @ANA, vs. ANA
Lots of Ducks for the Kings, who should clean up there. Seven home games too where the Kings have been awfully good. Trip to San Jose and Vancouver could be tricky, but other than that you can see the Kings racking up serious points.
Phoenix - @ VAN, vs. CHI, vs. CBJ, vs. STL, vs. SJ, vs. DAL, vs. COL, @LA, vs. SJ, @SJ
Too many home games to be comfortable. Hawks fans had better hope that Vancouver can do us a favor tonight and then the Hawks can pull one out Sunday, leaving the Hawks one point behind with a game i hand. Because with home games vs. the Jackets and Blues and Avs, the Coyotes might be collapse proof.
Now to the Hawks - @PHX, vs. FLA, vs. ANA, @DET, @BOS, @CBJ, vs. TB, @MTL, vs. STL, @DET, vs. DET
Woof. Daunting. The next three the Hawks have to have, because it's unlikely they'll get four of four against Detroit and Boston which are back-to-back, and you could easily see an 0-fer there. That would mean the Hawks have to have the road game against Columbus and the home game to Tampa Bay. If they get the three coming up and those two, that's 10 points. They would basically need to find four more to close the season, but winning in Montreal is something they haven't done in years and then they have a long flight home for the next night's tilt against a St. Louis team that gives the Hawks fits usually, but may have just waved the white flag by that point. You wouldn't want to go into that Wings doubleheader needing to do something heroic, because the Wings live to slap down a team they still consider their little brother. It is not going to be fun.