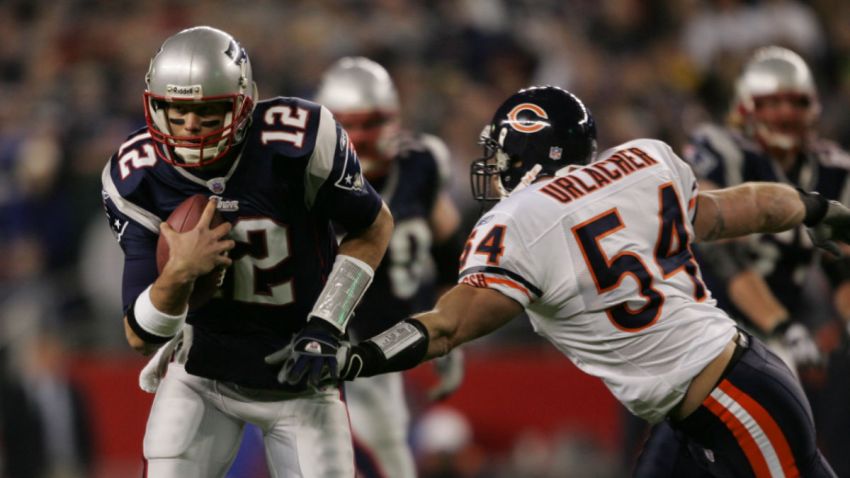 The Chicago Bears and New England Patriots don't face each other very often, but they will tangle on Sunday at Soldier Field.
The Bears, who are 3-2 and in first place in the NFC North, are coming off a tough loss against the Miami Dolphins, and will try to rebound against one of the most successful tandems in NFL history as Bill Belichick and Tom Brady come to town.
Before the game between the Bears and Patriots, here are some fast facts about the game:
Tom Comes to Town
-Tom Brady has been in the NFL for nearly 20 years, but he has only played at Soldier Field once, a 2010 game in which the Patriots thrashed the Bears 36-7. Brady threw for 369 yards and a pair of touchdowns, and posted a 113.4 passer rating.
The History Between the Teams....Isn't Long
-This is only the 13th time the Bears and Patriots have played one another in a regular season game. Under Belichick, the Patriots are 4-1 against the Bears, winning their last four games by a combined 64 points.
Belichick Chases a Bears Legend
-Bill Belichick is the third-winningest coach in NFL history, and he's chasing a Bears legend as he tries to climb into second place. Belichick currently has 254 career victories, but he still trails George Halas by 64 games in that category. He would need a total of 75 wins to move past legendary Miami Dolphins coach Don Shula for the top spot on the all-time list.
Super Bears, Super Bowl
-The Bears and Patriots played each other once in the postseason, and we all remember how that went. The cost of a 30-second commercial in that Super Bowl was just $550,000. Khalil Mack, who will be paid a total of $41 million including signing bonuses and salary this season, could have bought 74 commercials with that money. His game checks are $437,500 apiece, nearly enough to buy an ad.
Nagy's Mentor Struggles Against Belichick
-Matt Nagy obviously has never coached against Belichick, but his mentor Andy Reid has, and it hasn't been pretty. Reid has led the Chiefs to a pair of wins over the Patriots in four attempts, including a playoff win, but lost four of five games he coached against the Patriots while he was with the Philadelphia Eagles, including Super Bowl XXXIX. He also lost last week against the Patriots in Foxboro.
Break Out Your Pocketbook
-The Bears and Patriots don't play often, and ticket brokers are reaping the benefits, as the game is the most expensive ticket in the entire country for the weekend. It's more than double the price of its nearest competitor, the Clemson-NC State game in North Carolina.
Kick-off between the Bears and Patriots is set for 12 p.m. Sunday at Soldier Field.