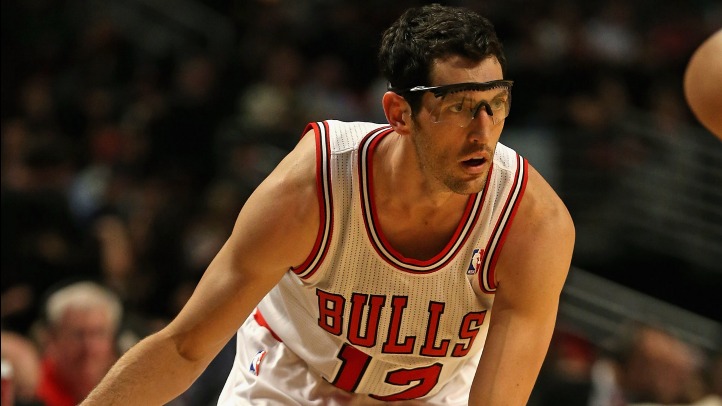 With the trade of Marquis Teague to the Brooklyn Nets set to become official on Tuesday, injuries at the point guard spot is something the Bulls can ill afford. But that's what happened against the Los Angeles Lakers on Monday night when Kirk Hinrich left the game in the second quarter and was later diagnosed with a strained hamstring.
Hinrich played just 19 minutes and scored four points and dished out three assists, while his replacement, DJ Augustin, flourished with 27 points and four assists. But with the Bulls set to play the Cleveland Cavaliers on Wednesday – the first time they'll see Luol Deng in a Cavs uniform – if Hinrich's injury is serious enough to keep him out, the Bulls will have to bring someone in.
"The one advantage that we do have is we can run the offense through different people, and so we have the option to go big," said Tom Thibodeau. "We have the option to add somebody, so we may do that. I don't want to speculate and jump to conclusions. If Kirk is out I'm sure John [Paxson] and Gar [Forman] are going to have people that we can bring in. We'll wait until tomorrow."