If the Hawks are indeed looking to stabilize their 4th line center position, then going with one they've faced way too much the past two years might be an option. Marcel Goc will be a free agent come Friday, and the Predators have other things to prioritize.
Goc has good size at 6-1, 225 pounds. The past two years he's actually put up some pretty impressive scoring rates, averaging a point every other game. Some of that is due to skating on a higher line with the Preds than he would with most teams, as they dealt with lack of depth down the middle and whatever depth they did have being injured. He won't put up 40 points in a year skating on the 4th line here. Goc hasn't put up the most impressive penalty killing numbers, which is a little alarming because the Nashville kill is usually so good. Goc also didn't have a great year at the dot this year, not breaking 50%. But the year before he was over 52%, so he does that well in the norm.
The big concern with Goc is health. Three times in the past four seasons he's barely managed 50 games. If you're signing him for depth it's not going to work if he's hanging out in the trainer's room a lot. The Hawks need someone they can count on being there and maybe filling in when the other brittle center they have, Dave Bolland, misses some time.
After adding all this up, Goc would seem to be a last resort. He'd be an improvement on Jake Dowell, but would come up behind Vern Fiddler and other ones that are out there. His health concerns and iffy killing don't make for a salivating option. And if the Predators, so woefully short on centers, don't think they can count on him, why should the Hawks?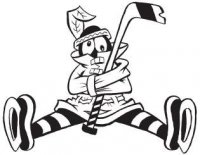 Sam Fels is the proprietor of The Committed Indian, an unofficial program for the Blackhawks. You may have seen him hocking the magazine outside the United Center at Gate 3. The program is also available for purchase online. Fels is a lifelong 'Hawks fan and he also writes for Second City Hockey .