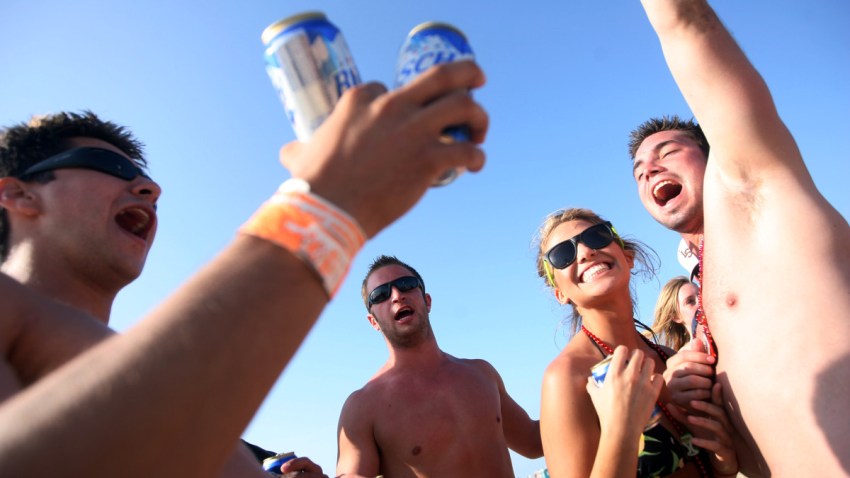 It hasn't exactly been a banner few days for NHL medical staffs, with Jonathan Toews' return to the Chicago Blackhawks' victory over the Boston Bruins after slamming head-first into the boards getting things started on Thursday night.
On Friday, the Pittsburgh Penguins upped the ante. Star forward Sidney Crosby showed up to practice with the team for their morning skate ahead of a game with the Calgary Flames, but there was something slightly off about him:
No, it is not necessary to adjust your computer monitors. The right side of Crosby's face was indeed swollen, and it immediately raised fears that the NHL's mumps outbreak, which has affected 11 players with five different teams, had hit the Penguins locker room. Penguins head coach Mike Johnston insisted that Crosby did not test positive for the disease when the team had bloodwork done recently, but the team later back-tracked a bit on giving Crosby a clean bill of health later in the day as they announced he would sit out their next two games as a precautionary measure.
Whether or not Crosby has mumps remains to be seen, but the fact remains that the Penguins' medical staff didn't do its job properly in this situation. With the disease spreading around the NHL, teams are forced to be extra vigilant, and the Penguins abdicated that responsibility in this instance. If it's mumps, Crosby needs to be put in isolation away from his team. If it's a dental abscess, Crosby needs to be treated for it as soon as possible. If it's a bug bite, he needs to hire a better exterminator.
Whatever the case may be, the fact that the Penguins waited until a media circus had been ginned up speaks to their medical staff doing a poor job of handling the situation, and it should never have come down to reporters posting pictures on Twitter for something to be done about it.
In order to answer the question of why team doctors were perhaps lax to hold Crosby out of the game, perhaps we would be well-advised to take into account the words of Dr. John D. Kelly, former assistant team physician of the Philadelphia Flyers, who told Toni McIntyre of The Hockey Writers this:
"You can do what's best for the patient or what's best for management. You can't serve two masters."
Perhaps the physicians in the Crosby case were afraid of holding him out of the Penguins' lineup. Perhaps team doctors were hesitant to pull Toews into the "quiet room" to go through concussion protocol because the Blackhawks are on a winning streak.
Whatever the case may be, the NHL needs to make it abundantly clear that the health and safety of its players is superior in importance to whether or not that player can skate on his next shift. It would seem obvious that should be a priority, but if the last few days are any indication, common sense isn't so common.