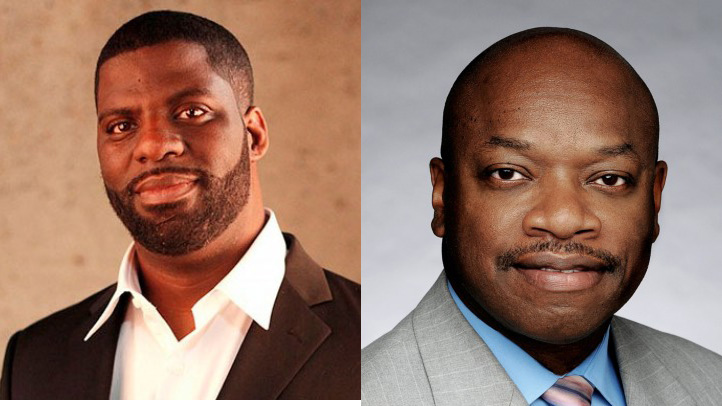 6th Ward: As one son of a former mayor leaves office, another is trying to step in: Roderick Sawyer, whose father was Interim Mayor Eugene Sawyer, is challenging Ald. Freddrenna Lyle, who was appointed by Mayor Daley in 1998. Sawyer says Lyle has neglected economic development in the ward, which includes the middle-class and lower-class communities of Park Manor, Chatham and Englewood. Lyle has the support of both Mayor-elect Rahm Emanuel and Ald. Edward Burke.
20th Ward: Would you vote for a candidate who rapped, "Papa was a playa, knew just what to say ta'/ Get the women back to his lair, and lay her." Ald. Willie Cochran hopes not. Cochran, a former police officer, says his opponent, rapper Che "Rhymefest" Smith, demeans women and glorifies crime with his lyrics. Smith says Cochran has done nothing to repair a foreclosed house whose gushing pipes are lowering water pressure for the entire block.
25th Ward: All elections are about power, but this one is literally so. Challenger Cuauhtemoc Morfin forced Ald. Danny Solis into a runoff by making an issue of the alderman's opposition to the Chicago Clean Power Ordinance, which would force Pilsen's Fisk Generation Station to switch from coal to gas power. On Election Night, Solis got the message and switched his position, which may guarantee passage of the ordinance. Solis has been endorsed by mayoral candidate Gery Chico, who won the ward, while Morfin has the support of Miguel del Valle.
43rd Ward: This the least important aldermanic election, because Lincoln Parkers don't need any help from the city. But it's still nasty. Michelle Smith just put out a press release accusing Tim Egan of flip-flopping on campaign questionnaires. According to Smith, Egan told the SEIU he opposed reducing pension benefits for city workers, then turned around and told the Tribune "we are forced to reduce benefits for future employees." On matters of substance, Egan favors a Fresh Market for the old Lincoln Park hospital, while Smith opposes it.
50th Ward: West Rogers Parkers have a choice between a candidate who appears to have no personality, and one who has way too much personality -- at least when he's awake. Debra Silverstein's political background consists of being married to state senator and ward committeeman Ira Silverstein, and accepting a ton of money and robo-calls from Rahm Emanuel. Not a recipe for independence. Ald. Berny Stone was just hauled before the Illinois Board of Elections on charges of diverting campaign funds to a PAC set up to smear his opponent. Stone admitted signing the checks, but insisted "I'm the aggrieved party. Money was misdirected, my instructions were not followed."