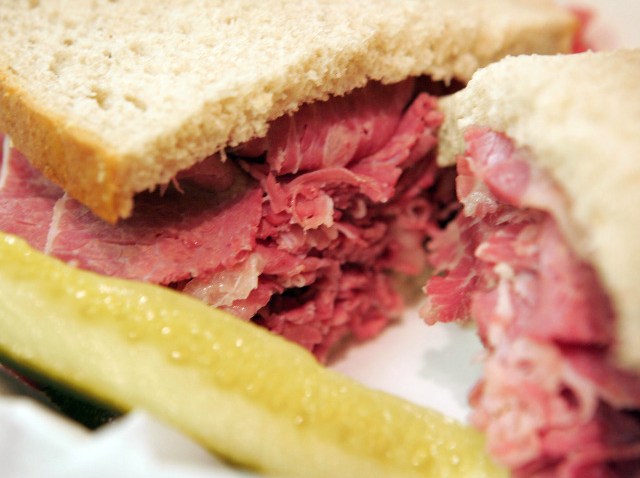 The only thing that's being laid on thicker than the corned beef at Manny's delicatessan on South Jefferson is the politicians' last minute promises.
Candidates from nearly all the Illinois primary races stopped by the famous lunch spot for some election day stumping.
Patrons seemed more concerned about the potato pancakes.
Democrat U S Senate candidate Alexi Giannoulias stopped by the deli, and despite his huge lead, his staff nervously eyed reporters waiting to talk to him.
"I'm optimistic," he said outside Manny's. "But concerned, too, as any politician would be."
Giannoulias avoided talking to a FOX news national television crew but met with two Chicago reporters.
Cook County Board President Candidate Dorothy Brown also made an appearance, shaking hands with the lunch day crowd. Democrat
Lieutenant Governor Candidate Scott Lee Cohen stopped by the deli with his own TV crew. They were filming his every handshake.
On Tuesday, Feb. 2, NBCChicago will provide live AP election results, plus livestreaming coverage from the candidates' election HQs. Bookmark our results page and check back Tuesday for breaking news.