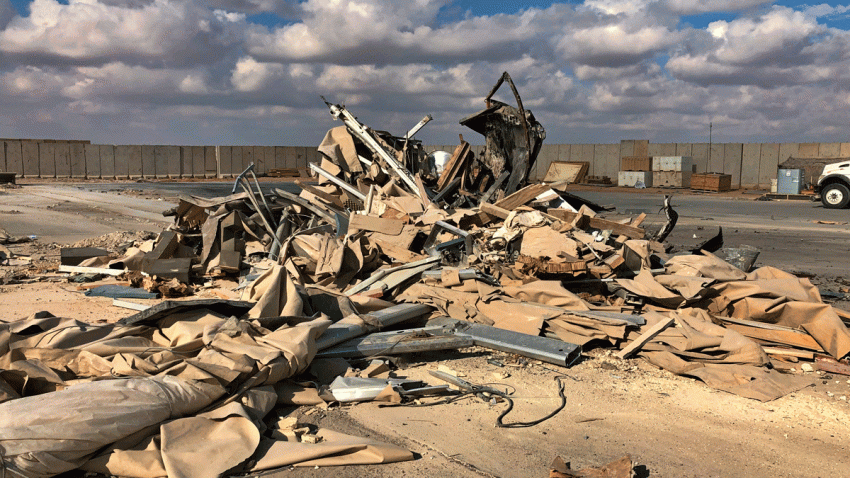 Several U.S. service members were treated for concussions after Iran launched ballistic missiles earlier this month in Iraq in retaliation for the U.S. killing of a top Iranian commander, the Pentagon said Thursday.
"While no U.S. service members were killed in the Jan. 8 Iranian attack ... several were treated for concussion symptoms from the blast and are still being assessed," Capt. Bill Urban, spokesman for U.S. Central Command, said in a statement.
Urban said 11 service members were transported to two hospitals, in Germany and Kuwait, for follow-up screening.
The day after the missile strikes, President Donald Trump said that no American or Iraqi lives were lost because of precautions that had been taken, the dispersal of forces "and an early warning system that worked very well." The president also said then that no Americans were harmed.
Read the full story on NBCNews.com