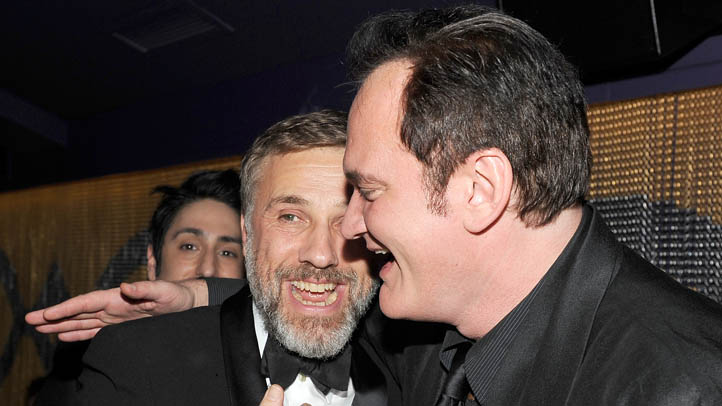 Oscar-winner Christoph Waltz is reteaming with his "Inglourious Basterds" writer-director, Quentin Tarantino, for a Western to be shot later this year in Italy and Spain, according to Ain't It Cool News.
Word of the project first broke via an interview Italian actor Franco Nero recently did with Movieplayer.
"The film will be called 'The Angel, The Bad And The Wise' and is a tribute to Sergio Leone. It's a movie that contains humor, lots of action, but also a great plot," Nero told the Italian movie site. "We have already been signed by a dozen people who will be part of project. Among the filmmakers involved include Quentin Tarantino, Keith Carradine, Treat Williams, fifteen people in all Americans who want to do this movie and so we are trying to produce it outside of Italy."
The weird grammar is a result of bad machine translation, and not a shortcoming on Nero's part, the title, however is inexplicably wrong, according to AICN, who says they don't know what the title is, but have been assured it is nothing like "The Angel, The Bad And The Wise."
Waltz, who was one of the few good things about "The Green Hornet," can next be seen in "Water for Elephants," as an abusive animal trainer for a circus whose beautiful young wife, Reese Witherspoon, finds herself attracted to the a young veterinarian played by Robert Pattinson.
The Austrian actor took home the Best Supporting Actor Oscar in 2010 for his role as SS Colonel Hans Landa in Tarantino's WWII epic.