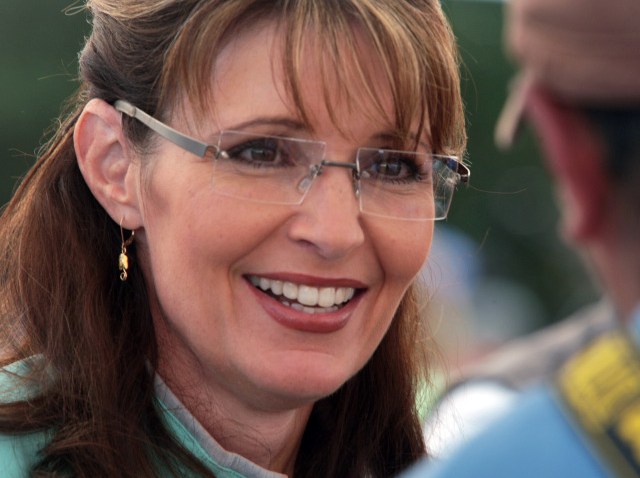 Lipstick? $5. Pitbull? $100. Dinner with the original rifle-toting hockey mom? Priceless.
Ex-vice presidential candidate and notorious former Alaska Gov. Sarah Palin will chow down with one lucky donor next week as part of a charity auction hosted on eBay, where the opening bid is set at a mere $25,000.
The winner will still have to foot his or her travel bills to meet up with Palin, likely in Alaska -- but perhaps a jaunt to Russia isn't out of the question.
Palin is one of several politicians who'll offer up a meal as part of the Ride 2 Recovery program, which supports wounded veterans through cycling organizations.
Craving lunch with a slightly harder-edge pol? Lunch with Karl Rove is also on the menu.
The auction will start at 12:01 a.m. Tuesday.
Read more: MSNBC