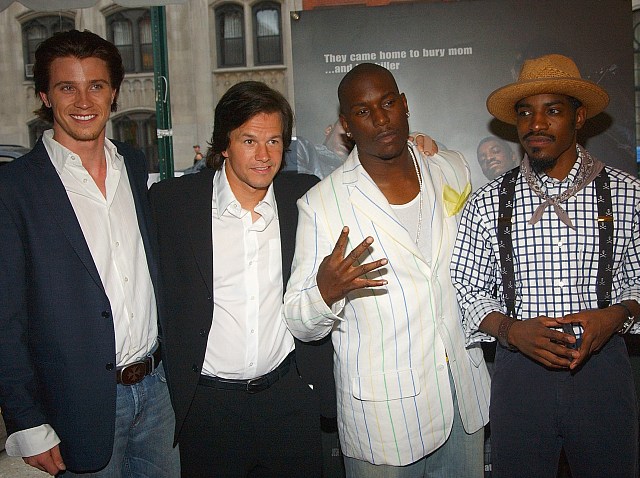 John Singleton's 2005 film "Four Brothers," about a group of foster brothers (Mark Wahlberg, Tyrese Gibson, Andre Benjamin and Garrett Hedlund) avenging the death of their adoptive mother, wasn't exactly "Boyz in the Hood," but it wasn't "2 Fast 2 Furious" either. Now, with Wahlberg leading the charge, Paramount is developing a sequel titled "Five Brothers."
Wahlberg came up with an idea for a new story with the film's original writers, David Elliot and Paul Lovett, and will return to star. No word yet if his former cast mates Andre Benjamin and Tyrese Gibson will return, or if Singleton will direct.
Hedlund died in the first film so there's little chance he'll be back which is too bad since we're big fans of his limited body of work, especially his beautifully raw performance in the film "Friday Night Lights." (While we're rooting for "Tron Legacy" to push his career to the next level, every time we see that weird, dark "Speed Racer" looking trailer, we get a bad feeling in the pit of our stomach. Is it just us or is the suck potential of that movie super high?)
With "Five Brothers," it's good to see Wahlberg taking the lead on a film after his success executive producing great TV with "Entourage" and "In Treatment," not to mention "Boardwalk Empire," which we can't wait to premiere. Marky Mark has a few more tricks up his Calvins than people may realize.