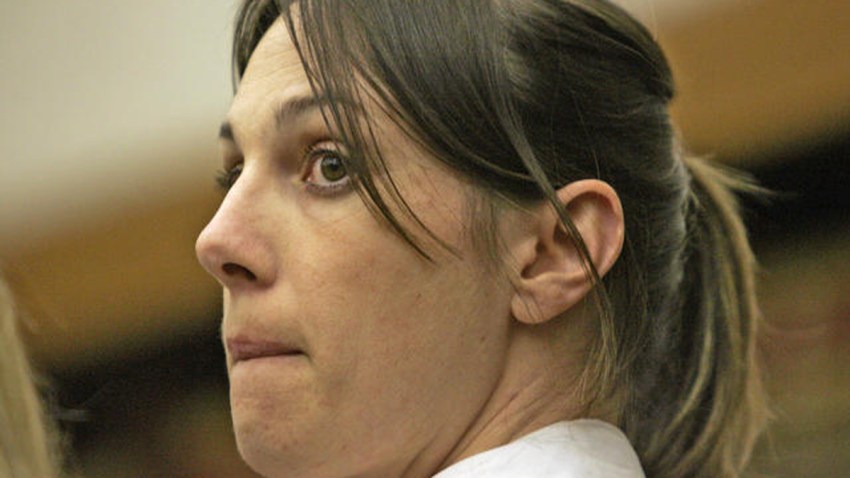 A federal judge has thrown out a $20 million lawsuit filed by the San Diego-based widow of a U.S. Marine who claimed investigators falsified evidence that resulted in her conviction for her husband's murder.
Back in 2007, a jury convicted Cynthia Sommer for the 2002 murder of her husband, 23-year-old U.S. Marine Sgt. Todd Sommer, who died in their apartment at Marine Corps Air Station Miramar. She was accused of poisoning the active-duty Marine in order to cash in on his military death benefits.

However, a judge ultimately overturned that verdict, ruling that prosecutors had honed in on Sommers' hard-partying "lifestyle" after her husband's death and, as a result, "inflamed" the jury to a point that it deprived Sommer of a fair trial. Some of those details presented by prosecutors included information about Sommer's breast implants and wild times partying in Tijuana.
Sommer was granted a new trial a year later.

But, in April 2008 during preparation for the retrial, the government dropped its case against her when new tests indicated no arsenic was found in Todd Sommer's preserved tissues.

After serving more than two years in jail, Sommer was released.

In September 2009, Sommer filed a $20 million lawsuit against the federal government, claiming prosecutors and the Naval Criminal Investigative Service (NCIS) falsified evidence and acted with negligence in their investigation because they disapproved of her lifestyle.
In the suit, Sommer also claimed that agents improperly arrested her, withheld key evidence and failed to disclose relevant facts that could have helped her defense.
At the time, Sommer said the lawsuit wasn't about the money, but rather about the freedom she lost.
Now, more than four years after filing the lawsuit in federal court, a judge dismissed the suit, rejecting all of Sommer's claims and noting that she failed to prove the allegations.
In a ruling handed down on Thursday in San Diego, U.S. District Judge Cathy Ann Bencivengo wrote:
"The evidence does not support plaintiff's theory that NCIS agents fabricated evidence or knowingly withheld evidence that they understood to be exculpatory.
Plaintiff argues that NCIS agents investigated her because they wanted to punish her for her lifestyle choices. However, because…there is no evidence showing NCIS willfully acted in a wrongful manner (e.g., that it fabricated evidence), Plaintiff's abuse of process claim fails."
The judge also noted that the scientists in the Armed Forces Institute of Pathology (AFIP) lab that tested Todd Sommer's tissue for traces of arsenic were well-qualified to do so and followed standard procedures during the testing.
In her lawsuit, however, Sommer argued that the federal lab should've performed additional testing.
In Thursday's ruling the judge added:

"There is evidence before the Court showing that the AFIP met its standard of care for producing reliable test results...Based on the record before the Court, there is and was no evidence of contamination that the AFIP ignored."