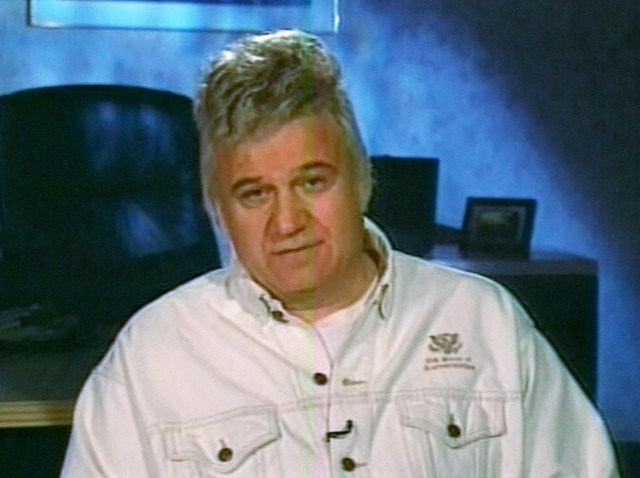 James Traficant, the Ohio Congressman known for his withering diatribes, trademark cowboy boots and extremely suspicious hair, was released from prison Wednesday after serving seven years for bribery.
The longtime Democratic lawmaker left a federal prison in Minnesota bound for the northeastern Ohio district he once represented, where loyal supporters planned to greet him in "Welcome Home Jimbo" T-shirts.
Traficant began his career in Congress beating a bribery rap in 1983 by claiming he ran a one-man sting of the Mafia from his job as Trumbull County sheriff. The acquittal vaulted him to Congress, where he served for 18 years. Once there, he was famous for calling for the abolition of the IRS and saying "Beam me up, there's no intelligent life here."

But in 2002, he was sentenced to eight years in prison and fined him $150,000 after a jury convicted him of 10 counts of corruption-related charges for influence peddling.
It is unclear what Traficant, who is 68 and claims he was the victim of a government vendetta, will do next. Even as a convicted criminal, he could serve in Congress. In fact, while in prisin in 2002, he won 15% of the vote in his old district.
Get more: The Cleveland Plain Dealer