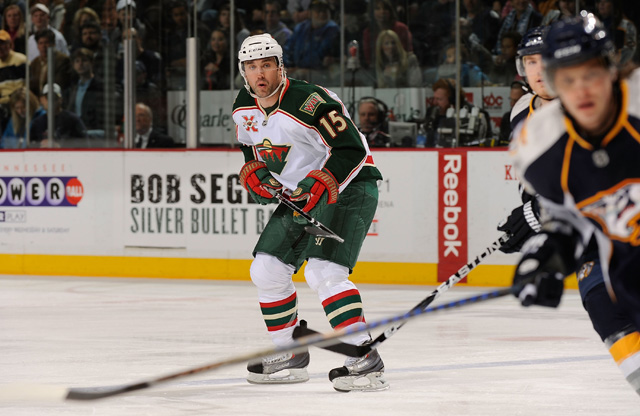 Well, after a weekend of furious action around the board- and war rooms of the NHL, lots of teams still have pieces to be acquired. And the Hawks are one of them.
What did the Hawks get? A hulking top-six left wing to score the greasy goals they couldn't get last year. Yes, we love writing the term "greasy goals". They've rebuilt their fourth line, which was badly in need of a makeover. They now have an energy unit that will be physical, unpleasant to play against, and incredibly entertaining at times. And they got a depth defensemen who -- in a worst case scenario -- will be nice cover for when injuries hit and a veteran voice in the dressing room.
So, what's left to be done? Well, the Hawks still have a hole in their top-six forwards, and are still in need of a 4th line center. And no, it can't be Ben Smith or Jamal Mayers. As for the first problem, the Hawks have numerous ways they can go with it. They can try and find a center, allowing Patrick Sharp to be a full-time winger. Or they can find another left winger, forcing Sharp to be a full-time center. Neither answer is wrong, exactly.
How they go about it might be tricky. There's very little left on the open market for this. In fact, in the unrestricted free agent market, there's absolutely nothing. There's a few interesting names in the restricted free agent bazaar, but getting those can be tricky. Offer sheets are rarely signed these days, it seems NHL GMs have this unspoken agreement to not do it (that Doug Wilson never got around to finding out about). Even if Stan wanted to, to get a restricted free agent that could make an impact on your top two lines he'd have to offer such a large pile of money to get the other team to balk it would cost a lot of draft picks. It might not be worth it. That only leaves something via trade. Who could that be? You can always look to teams in a cap crunch, such as Washington and Philadelphia. Eric Fehr and Scott Hartnell catch the eye.
As for the 4th line center, the apple of my eye Chris Drury is still out there. Scott Nichol is another player who helps on the penalty kill and wins draws, though wouldn't have the offensive upside. Past that, there's not much. Again, a trade could be likely.
But that trade could come at any time. If Stan doesn't feel the need to do something about these simply to look busy (Jesus is coming, after all), then he might wait until midseason to wait for the right guy. That's probably the correct approach, leaving Jeremy Morin or another kid to try and prove himself with the big club, and mixing and mashing on the fourth line.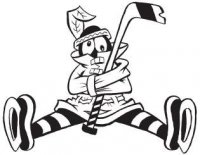 Sam Fels is the proprietor of The Committed Indian, an unofficial program for the Blackhawks. You may have seen him hocking the magazine outside the United Center at Gate 3. The program is also available for purchase online. Fels is a lifelong 'Hawks fan and he also writes for Second City Hockey .