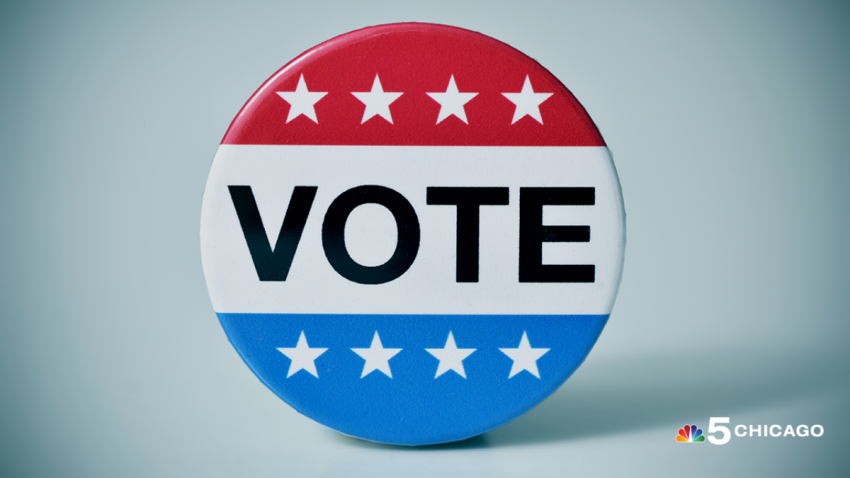 The big day is finally here. After more than a year of political campaigning unlike anything this country has ever seen before, Election Day is upon us. Here's a look at everything you need to know:
How to find your polling place:
Before you head out the door, be sure you know where you're going. To find your polling place, click here to access Voter's Edge, a helpful nonpartisan tool that tells you your polling location as well as the hours that it's open. All you have to do is enter your zip code and address, which remains confidential.
Be sure to give yourself enough time to wait in line. Early voters in Chicago shattered turnout records set in 2008, with many waiting in hours-long lines. Most polls in Chicago will close at 7 p.m., but remember that even if you are still in line before then, you are legally allowed to stay and cast your vote.
See who's on your ballot:
Voter's Edge will also give you a preview of your personalized ballot. You can take a look at all candidates and initiatives you can vote for before you head to the polls by clicking here and entering your address. There you'll find in-depth info on each candidate, including campaign contributions, policy positions and more.
You can also keep track of your choices, then send your list to your email or printer, or copy the link to your phone to guide you while in the voting booth.
The biggest races in Illinois:
While every race and initiative on your ballot has the potential to impact your life in some way, there are a few that have stood out over the course of the campaign as the big-ticket races to which voters should pay close attention.
For a complete guide to the races making the most headlines, click here.
Who's supporting whom?
If you're unfamiliar with a candidate, it helps to know which newspapers, organizations and other elected officials are backing them. To help clarify all the endorsements flying around, we've compiled a complete guide of supporters in each of Illinois' most important races. Click here to see the full endorsement round-up.
What to do if you run into problems at the polls:
While millions of Americans will cast their ballots without any problems, some may be challenged on their voting eligibility, experience voter intimidation, or have trouble at their polling place.
First and foremost, you legally do not need any form of identification to cast your vote in Illinois. Should anyone ask you for a license or utility bill, if you run into any issues at all, or even have questions about the process, you are encouraged to call the Election Protection hotline at 866-OUR-VOTE (English only), 888-VE-Y-VOTA (English/Spanish) and 888-API-VOTE (English, Chinese, Vietnamese, Korean, Bengali, Hindi, Urdu and Tagalog).
You do need an ID if you are registering to vote for the first time or changing your registration - in that case, bring two forms of identification including a piece of mail.
The hotline is run by the nation's largest nonpartisan coalition of more than 100 organizations, led by the Lawyers' Committee for Civil Rights Under Law, who are providing thousands of volunteers to answer questions from voters calling into the hotline.
For more information on the problems you might face, read our full guide to voter protections here.
Can I take a ballot selfie?
In Illinois, ballot selfies are prohibited by state election law that considers it a felony to mark your ballot so another person can see how you voted. That carries a prison sentence of one to three years, but state election officials said it was unlikely anyone would be prosecuted for a ballot selfie. Play it safe and take a picture of your "I Voted" sticker or pose next to the polling place sign instead.
How to get live results:
Live Election Day coverage will begin on NBC 5 at 6 p.m. and continue until all the results are in.
Viewers can track up-the-minute race results live in the NBC Chicago app and right here on NBCChicago.com.