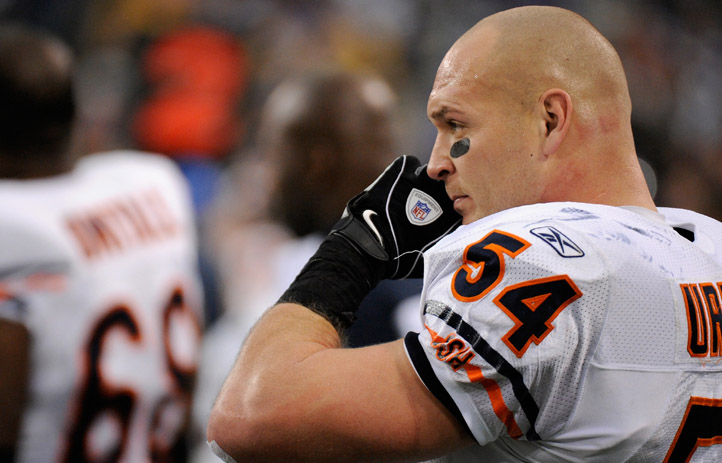 When the Bears announced Brian Urlacher's knee surgery last week, the first question was why did he wait until now? According to a Chicago Tribune report, it's because Urlacher tried different therapies to avoid surgery. One included Regenokine, an experimental therapy that is not approved by the U.S. Food and Drug Authority.

Pioneered by Dr. Peter Wehling in Germany, Regenokine uses the "body's natural healing forces." Wehling uses the patient's blood to extract certain healing proteins, then reinjects the protein into the injured area. Kobe Bryant and Alex Rodriguez are two of the many athletes who have used it. Wehling discussed the treatment when basketball player Tracy McGrady used it.

"The re-injecting [of proteins] causes a stop of inflammation," Wehling said. "You have an improvement in function and a significant decrease in pain."

McGrady has struggled with knee injuries, surgeries and rehab for much of his career and said the injections made a difference.

"Not only did it feel stronger, less pain," McGrady said. "Sure enough, it felt better…since the time I hurt my knee, it's the best I've ever felt."

According to the Regenokine website, it has a 75 percent success rate. It's a good fit for athletes because it's non-invasive and doesn't rely on a drug that could pop up on a drug test. Orthopedic surgeons at Rush do a similar treatment that is in experimental stages.

There is no word as to why Urlacher didn't respond to the treatment like McGrady did, but every patient is different.
Copyright FREEL - NBC Local Media