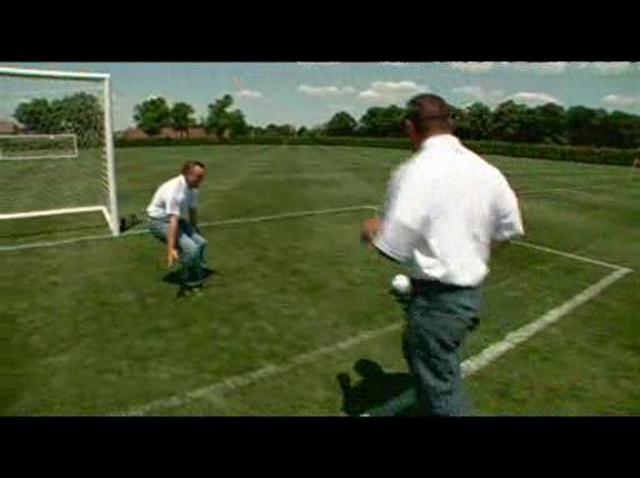 The Chicago Blackhawks may have gotten off to a rough start in the Central Division, losing their first three games against opponents from their own division, but the Hawks have gotten their swagger back, winning their last three tilts against Central foes. Their latest triumph came over the Winnipeg Jets on Wednesday night in a 4-1 romp at the United Center.
We will have plenty of coverage of the game throughout the day on Madhouse Enforcer, but for now, here are our Three Stars of the game:
Third Star: Jonathan Toews
Toews has been a man on a mission in recent games, and Wednesday's game was no exception. Toews scored a goal and had four shots on goal in 20:29 of ice time. He also won 15 of the 17 faceoffs that he took in the game, which is a big part of the reason why the first line saw so much success against the Jets.
It was after a successful penalty kill that Toews made his biggest mark on the game. Paired with Patrick Sharp and Patrick Kane, Toews cut toward the Jets' blue line and received an excellent stretch pass from Brent Seabrook. He got into the zone on a 2-on-1 rush with Kane, and fired a nifty backhanded pass to Kane. While that attempt was unsuccessful, Toews didn't give up, getting back to the front of the net and receiving a pass in stride from Sharp. Toews then deked Al Montoya out of his pads, and gave the Hawks a 1-0 lead with a goal.
The goal was obviously a team effort, but it was Toews' awareness to get behind the Jets' defense and then his unwillingness to give up on the play that allowed the goal to come to fruition.
Second Star: Patrick Kane
Kane was bound to have an interesting night as head coach Joel Quenneville had decided to dress Sheldon Brookbank as the team's 12th forward in the lineup. Kane ended up double shifting quite a bit in the game, but it was his goal in the second period that marked the highlight of his evening.
On the play, Kane displayed some excellent patience as he got the puck in the offensive zone, and he waited until Brandon Saad got in front of Montoya to provide a screen before he unleashed a snap shot that evaded the Winnipeg goaltender to give Chicago a 2-0 lead.
It was a tremendous play by a guy who has shown a great deal of ability in the team's last two games, and even though he did have a hiccup or two in the game Wednesday (a hooking call in the first period), he more than made up for it with his stellar play elsewhere.
First Star: Patrick Sharp
There hasn't been a player on the Blackhawks who has more consistently come to play on every given night than Sharp. Once again, Sharp stood out on Wednesday night, scoring a third period goal and adding an assist on the night. He also had four shots on goal and three hits in a shade under 20 minutes of ice time.
In addition to his dynamite pass to Toews that set up the Hawks' first goal, Sharp also showed off some great awareness in the third period. On a Jets turnover in the Hawks' zone, it was Sharp who was there to grab the puck when Duncan Keith punched it off of Blake Wheeler's stick, and Sharp skated in uncontested toward Montoya and put a gorgeous shot over his shoulder and under the crossbar to give Chicago a 4-0 lead.
Sharp's ability to find open teammates with crisp passes and his ability to push the tempo with aggressive zone entries has been a huge factor in the Hawks' offensive success this season, and if he continues to have games like he did on Wednesday, then the team should continue to score plenty of goals and win plenty of games.