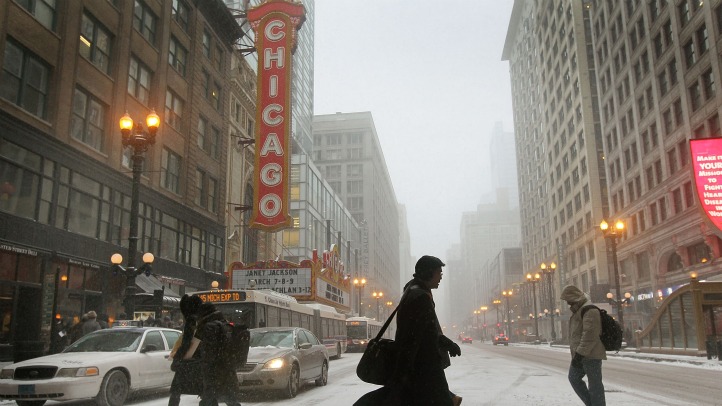 This story has moved. We're automatically redirecting you to our new coverage.
The Chicago area's "snow drought" could end this week.

The National Weather Service issued an early Winter Storm Watch for Thursday in McHenry and DeKalb counties ahead of a "rapidly strengthening winter storm" that could affect travel through Chicago airports and on the roads.

Computer model information obtained late Tuesday night predicted that Wednesday would begin dry but rain and some thunderstorms could pop up later in the day.

By Thursday, that moisture across northeastern Illinois turns to snow, with the heaviest accumulations to the west and northwest of Chicago. And it'll be windy. The tight pressure gradient could produce wind gusts between 40 and 50 MPH.

"Anyone who plans on traveling across the Midwest Wednesday night through Thursday night should be prepared for difficult travel, especially for areas west and north of Chicago," the weather service said in a report.

The snow showers could remain through Friday morning, leaving Chicago with an inch or two of snow. Forecast models earlier in the day predicted higher snow totals.