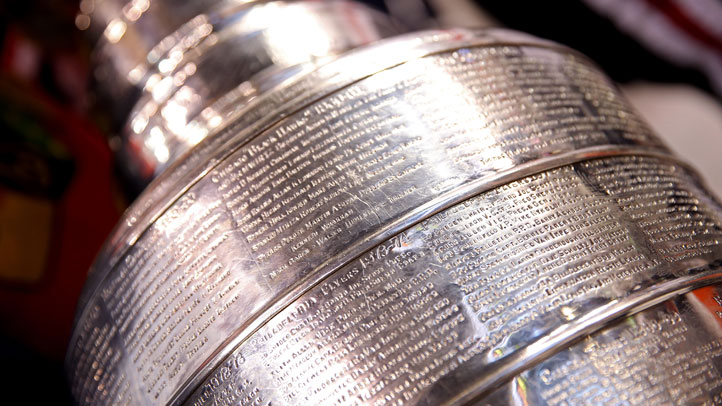 When the Chicago Blackhawks hit the ice on on Monday night at the United Center, they will do so with the opportunity to do something they have never done in this building and haven't done in Chicago since 1938: hoist the Stanley Cup.
With a 3-2 series lead and a chance to wrap up the series Monday, the Blackhawks will welcome sports' most famous trophy into their home arena, and the NHL has helpfully reminded the team (and the fans) of its impending presence.
Philip Pritchard, a well-known keeper of the Stanley Cup (he's the blonde gentleman that dons the white gloves and carries the trophy around), tweeted about the Cup's travels Monday.
The Hockey Hall of Fame, which is located in Toronto, confirmed the Cup was scheduled to arrive in Chicago ahead of Game 6 and will also travel to Tampa if there is a Game 7 Wednesday.
The Stanley Cup has developed a fanatical following over the years, and rightly so. It's arguably the most recognizable-trophy in sports.
Stanley Cup Final: Blackhawks vs. Lightning