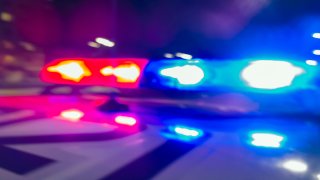 A teenager is dead and at least six other individuals were injured after a two-vehicle crash in suburban Palos Heights on Monday.
According to authorities, the crash occurred in the 6300 block of Illinois Route 83 just before 7 p.m.
Authorities say that there were six teens of varying ages in one of the vehicles, and that vehicle collided with a second car, driven by an unidentified man.
Police say that three of the occupants in the first vehicle were ejected in the collision.
Six of the victims were taken to area hospitals, but there was no immediate update on their conditions. A young adult who was in the first vehicle died from their injuries, according to police.
The road was closed for more than three hours, and the investigation remains ongoing.