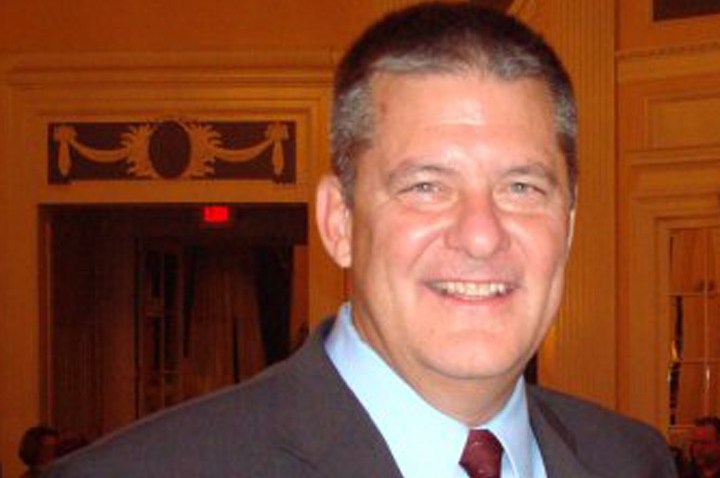 State Treasurer Dan Rutherford worked hard for Mitt Romney in Illinois, and now Mitt Romney's delegates are returning the favor. Illinois Republicans attending this week's Republican National Convention in Tampa favor Rutherford for governor by a 3-1 margin, according to a Daily Herald poll.

Of the 51 delegates who responded, Rutherford was favored by 73.1 percent. State Sen. Kirk Dillard received 9.6 percent, Rep. Aaron Schock got 5.8 percent, and state Sen. Matt Murphy 2 percent.

The paper also reports that Rutherford and Schock are both using the convention to campaign for governor.
The tension in the air between Dan Rutherford and Aaron Schock might be subtle this week in Tampa, but it's present.

The two Republicans who reportedly are mulling Illinois gubernatorial bids in 2014 also have important — and strikingly different — roles in Mitt Romney's campaign for president.

Rutherford, the state treasurer from Chenoa, has spent months traveling around the state as Romney's Illinois campaign chair, telling voters that with his help, the former Massachusetts governor is going to fight for "every inch" of territory, winning independent and moderate votes in President Barack Obama's backyard.

Schock, a two-term Congressman from Peoria, is taking advantage of the national spotlight. His youth and close friendship with vice presidential pick Paul Ryan of Wisconsin have vaulted him onto a larger stage, aided further by the Romney campaign's fall plans to utilize him on college campuses and as a surrogate in tough swing states.

On Sunday, Rutherford talked to WSBC-AM Radio Chicagoland hosts Ray Hanania and Kheir Fakhreldin about his work for Romney in Illinois. Hanania, a supporter of House Speaker Michael Madigan but self-described "Reagan Democrat" asked Rutherford how a Republican can win in Illinois.

"I won," Rutherford responded. "Look at me. I'm a Republican. I'm the state treasurer. One needs to reach out. I was very active in reaching out to minority communities, minority religions, minority colors, minority ethnicities, and talking to them about things they care about, which is jobs, taxes and the economy. I carried wards in the city of Chicago by 50 percent."

However, he acknowledged it will be tougher for Romney.

"It will be abundantly difficult to beat an incumbent president in his home state, but we are playing it hard," he said. "We've got victory centers in every part of the state."

The "pivotal moments" of the campaign "are going to be the debates. Today, it's the Super PACs running millions of dollars in ads. Historically, the public has really focused in at that moment. Governor Romney can hold his own as regards to debate style and sum and substance."

On Friday, Rutherford campaigned with the candidate's brother, here in Illinois. I suspect he knows it's a hopeless cause, and that he's not really campaigning for Romney, but building support for his own gubernatorial campaign. Judging by that poll result, he's getting it.
This month, Ward Room blogger Edward McClelland's Young Mr. Obama: Chicago and the Making of a Black President will be available on Kindle for $2.99. Tracing Obama's career in Chicago from his arrival as a community organizer to his election to the U.S. Senate, Young Mr. Obama tells the story of how a callow, presumptuous young man became a master politician, and of why only Chicago could have produced our first black president.