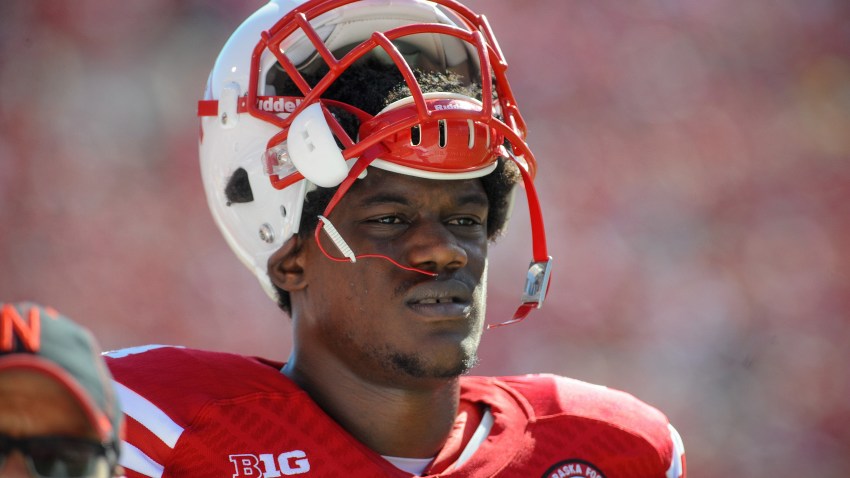 We are currently profiling 10 of the players that the Chicago Bears could be eye-balling with the number seven overall pick in the 2015 NFL Draft. We'll be evaluating where they would fit in with the Bears, what teams could potentially pick them off ahead of Chicago, and ultimately whether or not we feel the Bears should take them.
So as not to spoil our mock draft, we'll go alphabetically through the list, and today that leads us to University of Nebraska defensive end/outside linebacker Randy Gregory.
The Details:
Injured for a good chunk of his college career, Gregory nonetheless has scouts talking as the NFL Draft approaches. In his final season with the Cornhuskers the defensive end racked up six and a half sacks and a total of 54 tackles, and he continued to impress with his speed and athleticism off the snap. His quick feet are touted often by scouts, and he is one of the best hand-fighters at this draft, able to prevent linemen from locking onto him cleanly at the line of scrimmage.
What He'd Bring to the Bears:
The Bears are looking for athletic defensive ends, and Gregory would definitely fit that bill. He is a bit undersized for the position, so odds are that he would alternate between defensive end in 4-3 sets and outside linebacker in 3-4 sets. The latter role is especially appealing to the Bears, especially if Jared Allen and Lamarr Houston don't work out at the position.
Other Teams That Could Target Him:
The Oakland Raiders are one of the teams that could look for pass rush help, but they'll likely go wide receiver if Amari Cooper is available at that position. That would leave Washington and New York as potential options, but if Dante Fowler, Jr. is available, then it's more likely that he would be drafted than Gregory.
Should the Bears Take Him?
If the Bears are going to draft a defensive end, we'd like to see someone a bit more polished and more of a complete product than Gregory is. He still has to gain strength in order to be effective at the NFL level, and we're a bit put off by his low weight. Add in the fact that he failed a drug test at the NFL Combine, and you can easily question whether or not he has the dedication to make it in this league.
Some may dismiss it as a rookie mistake, but when you know you're going to be tested for drugs, it doesn't reflect well on you to fail the test.