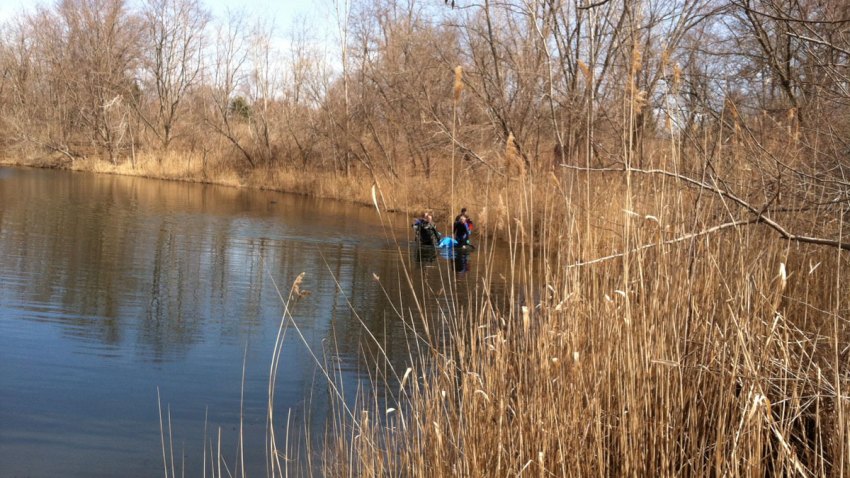 Authorities on Sunday pulled a body from a lake in northwestern Indiana that had previously been searched for signs of a missing Michigan doctor.
Indiana State Police said a fisherman on Lake Charles in the town of Porter reported something suspicious Sunday morning. They said only that the body was that of a female dressed in dark clothing.

An autopsy will be conducted this week to positively identify the body, police said.
Indiana State Police, the FBI and Michigan police searched the same lake on Jan. 23 for Dr. Teleka Patrick of Kalamazoo, Mich., but didn't find any evidence related to her disappearance. Her car was found abandoned by an Indiana trooper on Dec. 5 along Interstate 94 and near the lake about 15 miles east of Gary.

Police said in late January that Patrick behaved strangely and erratically with colleagues and others in the hours before her disappearance.

A pair of Youtube videos posted three weeks before she vanished showed Patrick making breakfast and singing a song to a love interest, someone her family said they did not know.

Patrick was raised in New York and graduated with a medical degree and a doctorate in biochemistry from Loma Linda University in California. She had been serving her medical residency at Borgess Medical Center in Kalamazoo.