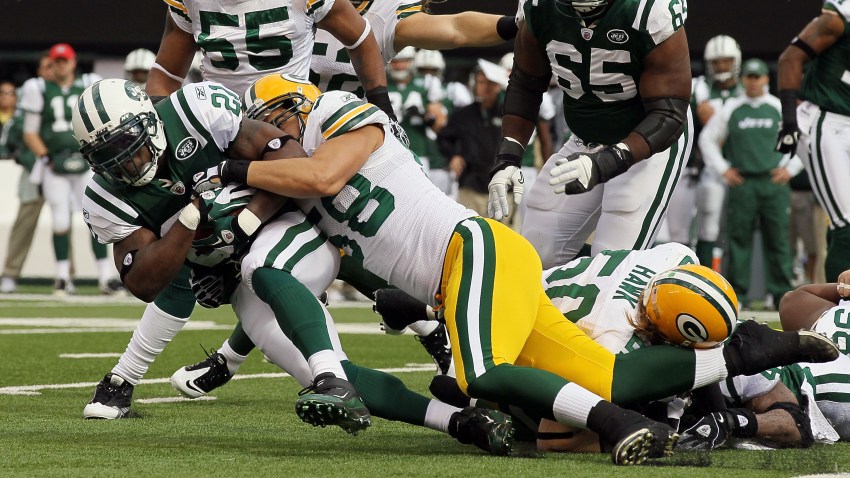 During his time with the Chicago Blackhawks, winger Patrick Kane has provided the team and its fans with some of the greatest moments in franchise history.
Few will forget his epic game-tying goal in the dying seconds of Game 5 in the first round against the Nashville Predators. No Blackhawks fan will forget his Stanley Cup-clinching goal in Game 6 against the Philadelphia Flyers. His hat trick goal to finish off the Los Angeles Kings in 2013 was another addition to his legacy.
On Friday night in the City of Angels, Kane added to his impressive collection. In the third period of the game, Kane not only had the primary assist on Duncan Keith's game-tying goal, but he also scored the winner with just 3:45 left in the Blackhawks' 4-3 Game 6 victory over the Kings. The win tied the series at 3-3, and forced a Game 7 on Sunday night in the Windy City.
With Kane once again going off on a tear in the late stages of a game, we decided that it would be interesting to examine how Kane does when the pressure is at its highest. How does he perform during Games 5-7 of a series? What do his statistics look like when his team is either facing elimination or has the ability to eliminate an opponent? Is he really that clutch in the final throes of games?
Before we start answering our own queries, here's Kane's goal scoring in the playoffs, broken down by period:
Patrick Kane career playoff goals by period: 1st: 9 2nd: 7 3rd/OT: 21 #Blackhawks #Showtime — Christopher Kamka (@ckamka) May 31, 2014
To start with the first question, Kane performs at a very high level once a series hits Game 5. In 30 career Games 5-7, Kane has 19 goals and 18 assists, and the Blackhawks are 26-4 in those contests. Kane has also racked up 97 shots on goal and has 10 goals and eight assists in the third period or later in those games.
When it comes to elimination games, Kane is just as effective. In 24 opportunities, Kane has helped lead the Blackhawks to a 20-4 record in his career, and he has scored 15 goals and tallied 15 assists in those games. In elimination games, Kane has nine goals and six assists, and he has finished off three different opponents with series-clinching game winners in overtime (Flyers in 2010, Kings in 2013, Wild in 2014).
There have been countless attempts by statisticians to quantify "clutch play," and for the most part, those studies conclude that there is no such thing. Judging by these numbers however, Kane is a player that really steps up when the spotlights are at their brightest, and he is arguably the key cog whenever the Blackhawks are either facing elimination, or have the ability to knock off an opponent.
He showed that flair for the dramatic again on Friday, and in the process added to a legend that is already growing beyond even what the most optimistic fan was hoping for when he was drafted in 2007.