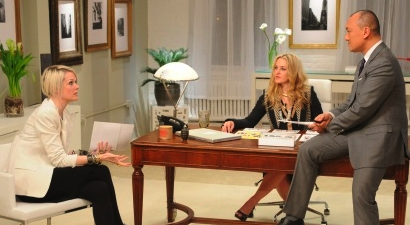 The Chicago Blackhawks will only have one representative in Sunday's NHL All-Star Game, but winger Patrick Kane is still going to be plenty busy this weekend as he'll participate in three different events in the skills competition Saturday night.
Kane, who is also serving as the captain of the Central Division team that will attempt to win a $1 million prize in a 3-on-3 tournament Sunday, assigned himself to the accuracy shooting event, the relay race (he'll handle the stickhandling segment of the relay) and the shootout contest.
Kane will join Jamie Benn, Joe Pavelski, and Corey Perry on the Western Conference team for the accuracy shooting competition. Drew Doughty and Vladimir Tarasenko will serve as the passers for the quartet of shooters.
The group will be going up against John Tavares, Patrice Bergeron, Claude Giroux, and Evgeni Malkin in the event.
Kane will participate in the first heat of the relay competition, with Shea Weber, Drew Doughty, Corey Perry, Daniel Sedin, Johnny Gaudreau, and Pekka Rinne all joining him on the Western Conference side of the draw.
Kane will also participate in the first round of the shootout competition, going up against long-time nemesis Roberto Luongo as he represents the Eastern Conference.