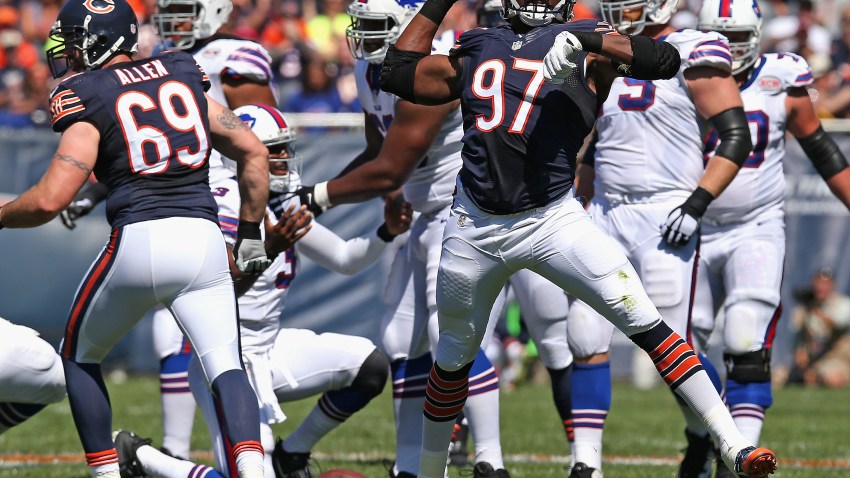 The Chicago Bears are in an advantageous position going into Sunday's game against the Green Bay Packers are Soldier Field, but that doesn't mean that things can't go south in a hurry. A win would put the Bears at 3-1 to start the year and give them a leg up on the Packers in the divisional race, but a loss would tie them with Green Bay at 2-2 and give the Packers a tiebreaker edge with one game still to go between the teams at Lambeau Field.
To avoid the latter fate, here are five players that need to step up for the Bears in this critical rivalry game.
RB Matt Forte
It isn't a stretch to say that Forte hasn't produced at a high enough level so far this season, but he should be in good shape to make an impact on Sunday. With one of the league's worst rushing defenses going up against him, holes should be there for Forte, and he's got to take advantage of them as the Bears look to balance out their offensive attack a bit after leaning heavily on their passing game the first few weeks.
OT Jordan Mills
Going up against Julius Peppers is never an easy proposition, but Mills' task on Sunday will be to do just that against a wily veteran knows all the tricks. Peppers will be looking for a measure of revenge against the team that cut him during the offseason, and Mills will be sorely tested as he tries to keep Jay Cutler upright in the pocket.
DT Will Sutton
With Jeremiah Ratliff once again out with a concussion, the onus will fall on Sutton and Ego Ferguson to make sure that the Bears' run defense remains stout. Eddie Lacy is a punishing runner who can dish out hits as well as he can take them, and if the middle of the Bears' line can stand tall in the face of a serious test like this, it will help Chicago immensely as they go for the win.
LB DJ Williams
The Bears' linebacker corps has looked significantly better over the past two weeks after a sluggish start against the Buffalo Bills, and Williams has been a big part of that. His ability to shadow the mobile quarterbacks the Bears have faced and his discipline against the run will be key heading into this game, and he will be in for a challenge against Lacy and Aaron Rodgers.
DE Willie Young
With Jared Allen an iffy play going into the game, Young is going to have a huge amount of responsibility to get Rodgers off his game in the pocket. He's been racking up sacks like Kim Kardashian racks up National Enquirer stories, and he will have to continue that trend against a below-average offensive line if the Bears are going to have a chance to win this game.