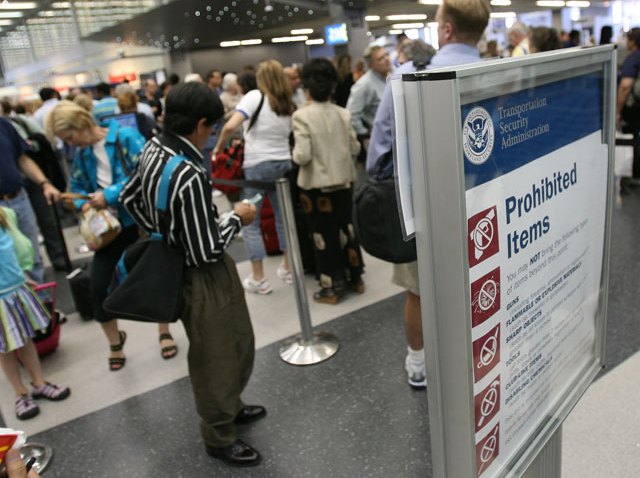 Former O'Hare and Midway Security Chief James Maurer says he was fired from his job last September because he kept raising security issues that his superiors didn't want to hear or address.

In a lawsuit filed Wednesday, Maurer called O'Hare International the "least secure airport in the country," and took aim at Aviation Commissioner Rosemarie Andolino for being more interested in modernizing the airport than securing it, Fran Spielman writes in the Chicago Sun-Times.

He said he wasn't fired over a heated, physical argument last fall, but rather as retaliation for his tenacity on security issues.

"She made up this stuff to get rid of me because I was the guy who brought the turd to the punch bowl. Every time I would bring up a security issue, they didn't want to hear about it. It all cost money. It interfered with their O'Hare Modernization Program. That's all they care about," the 63-year-old Maurer told the newspaper.

Specifically, Maurer says airport security is flawed in several areas: the communications center is too close to the terminals, there isn't enough manpower to adequately secure the facility and private vehicles are allowed to park on the secure side of the airfield.

Last year, the Sun-Times reported 66 vacancies among O'Hare's 177 budgeted security positions and 11 of 57 spots to fill among the Midway security staff.
The newspaper also reported gaps in both O'Hare's and Midway's security by demonstrating how easy it was to obtain airport staff uniforms to enter the airport grounds.

Mauer's lawsuit is seeking reinstatement and compensatory and punitive damages, each in excess of $1 million.

The Department of Aviation had no comment on the pending litigation, but said it wants to assure the public that its "number one priority" is the safety and security of everyone who works at and travels through the city's airports

Mayor Richard Daley called Maurer a "disgruntled employee," and said he's not surprised Maurer would make the allegations since he'd been dismissed. The mayor said he also believes O'Hare is safe.
O'Hare is scheduled to receive new body-imaging scanners shortly, according to recent reports.

.