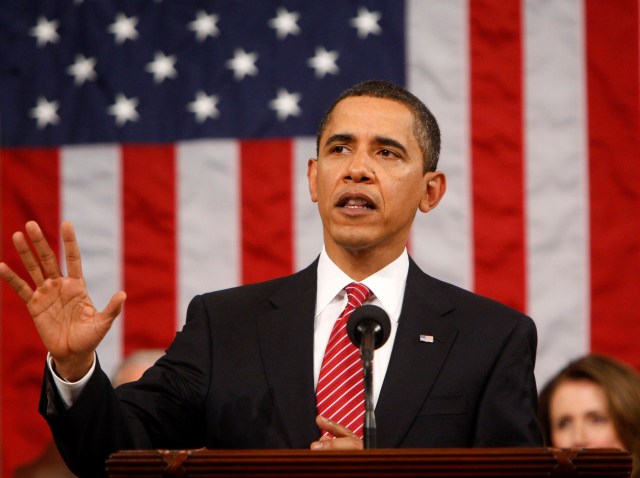 President Obama delivered a speech to school kids Tuesday and he used the example of a local girl to drive home his message that anything is possible with hard work.

The speech, which has met with vitriol from some parents who see the president's address as an invasion of privacy, touched mostly on the need for increased responsibility among students. It's a message that Shantell Steve,17, learned the hard way.

Steve who started her senior year at Percy Julian High School in Chicago's Washington Heights neighborhood had a tough childhood. As a product of foster homes the chances for her success were limited, but she triumphed anyway. It's a story that Obama apparently finds inspiring.

"And then there's Shantell Steve, from my hometown of Chicago, Illinois," the president said during his speech. "Even when bouncing from foster home to foster home in the toughest neighborhoods, she managed to get a job at a local health center; start a program to keep young people out of gangs; and she's on track to graduate high school with honors and go on to college."

She doesn't know how the president came to learn about her tale.

"Everyone wants to know that secret," Steve, an honor student, told the Trib. "I'm very active in the community ... so maybe he heard about my story."

Steve is still on the road a lot. A few weeks ago she started living with a former teacher, but she still maintains a 3.6 GPA and is 23rd out of a class of 400.
"My situation, it got shakier as I got older," Steve told the Trib. "It's been heck. It's been horrendous since I've been in high school. ...I've just been determined to overcome any obstacles."

When the president says: "I know that sometimes, you get the sense from TV that you can be rich and successful without any hard work — that your ticket to success is through rapping or basketball or being a reality TV star, when chances are, you're not going to be any of those things," she'll know what he's talking about.
She plans on becoming an oncologist, not a rapper, and she already interns at Rush University Medical Center.