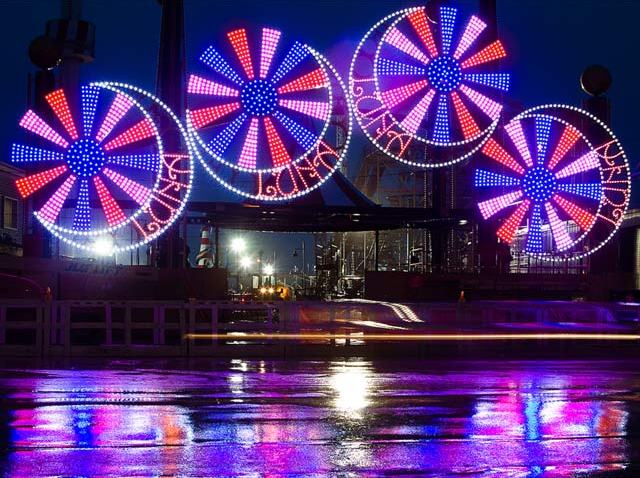 President Obama's courtship of wife Michelle when both were young and living in Chicago is the inspiration for a new film, Southside With You, set to film in Chicago this July.
According to The Hollywood Reporter, the romance will center on the Obamas' very first date circa 1989, which the couple detailed in past interviews. He was a summer associate at the Chicago law firm where she worked. He asked her out, but she turned him down. When she did come around, he took her on an epic, Ferris Bueller-style journey around the city—from the Art Institute to a screening of Spike Lee's Do the Right Thing—and sparks flew. They wed in 1992. [[53582762, R]]
"He showed all the sides: He was hip, cutting edge, cultural, sensitive, the fountain—nice touch—the walk—patient," the First Lady revealed in a 2012 video for her husband's re-election campaign. [[285240121, C]]
"Take tips gentlemen," said the President, chiming in.
Actress Tika Sumpter (Get On Up, Ride Along) is slated to play Michelle in the movie. A Barack Obama alter ego has yet to be cast. (Cue the audience suggestions!)
Sumpter is an executive producer on the project along with director Richard Tanne, who also penned the sweet-sounding screenplay.