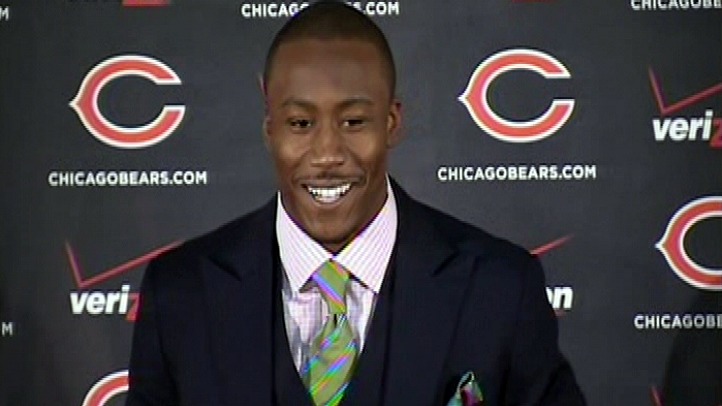 Good news for the Bears: After being accused of punching a woman in the face at an NYC nightclub in March, Brandon Marshall is finally in the clear.
New York City police have chosen not to press charges on Marshall after finding no evidence against him, according to NFL.com
"You never want to see anyone get hurt, but just the allegation of me balling my fist up and hitting a woman is just a lie," Marshall told Tom Waddle and Marc Silverman of WMVP-AM in Chicago last week. "My wife was the victim in the situation."
Marshall's wife was hit in the head with a bottle that night and was immediately taken to the hospital.
Marshall, who joined the Bears from Miami just two days after the March incident, has been in trouble with the NFL previously, actually getting suspended for one game for disobeying the league's personal conduct policy, reports NFL.com.

Being legally cleared for the incident in March does not completely clear him from further punishment from the NFL.
Marshall was diagnosed earlier in the year with borderline personality disorder, which may or may not be the cause of some of his troubles on and off the field. His diagnosis with BPD has given him a new focus, though: to become the face of BPD in a program called Project Borderline.
"The turmoil on and off the field really hit home with me," Marshall said of the disorder. "The foundation, Project Borderline, that's our mission ... to use my family's experiences to educate."