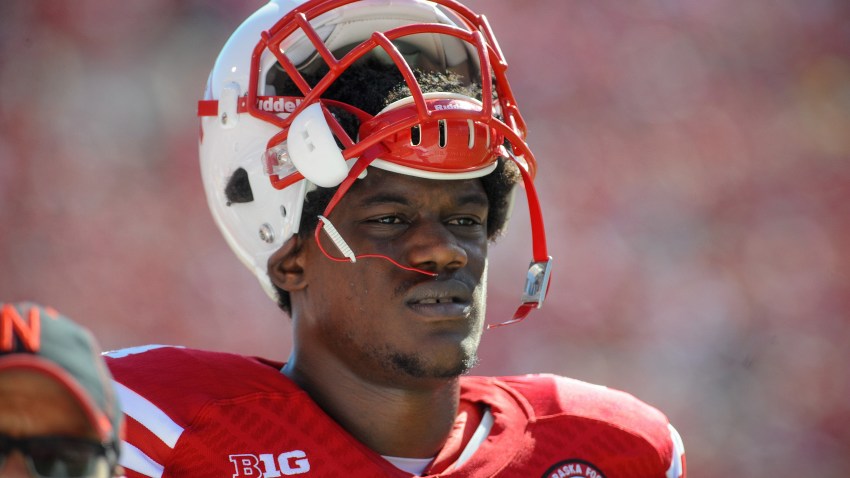 In a revealing interview on Wednesday, Nebraska defensive end Randy Gregory admitted that he tested positive for marijuana at the NFL Scouting Combine in February.
Gregory, our #11 draft prospect, was expected to be a top-10 pick in the first round of the NFL Draft in April, but all of that is up in the air now as the star told Kimberly Jones of the NFL Network that he was notified of the failed test two weeks ago by his father.
"I blame myself," he told her. "And I know it sounds cliché, but there's really no one else I can blame."
In his junior season with the Cornhuskers, Gregory racked up 54 total tackles, including eight and a half for loss.
He had 17.5 sacks in his two seasons in Lincoln, and after a solid performance in Indianapolis at the Combine, it was assumed that he was going to be one of the first defensive ends taken off the board when the draft takes place.
With that failed test however, his draft stock is going to take a serious hit. He may still go in the first round, but teams generally try to avoid players who are going to have issues before they even enter the league. Christian Jones is a good example, as the linebacker was likely going to be a second round pick before a failed drug test led to him having to sign with the Bears as an undrafted free agent.