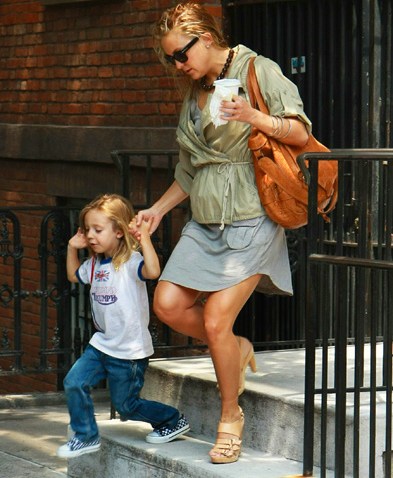 With the 14th overall pick in the NFL Draft, the Chicago Bears have a lot of flexibility in terms of what they can do with the selection. They would most likely trade down if they were going to move out of the pick, but there is a slim possibility that the team could move up for the right price in order to get one of the guys on Phil Emery's list of six players that the team is considering drafting.
In order to help map out what could happen on Thursday night, we've created a list of potential scenarios that could play out once the opening gavel occurs, and we'll detail what Emery and company could do in each situation.
Scenario 1: The Bears Trade Up
This is probably the most unlikely of the scenarios, with the Bears likely not wanting to give up the picks necessary to move up just a few spots. There are plenty of options available for them if they indeed move up, however. Aaron Donald, a defensive tackle out of Pittsburgh, would be the most likely target, as most experts feel that he could potentially be a top 10 pick in the first round. Cornerbacks Justin Gilbert and Darqueze Dennard could also be had if this scenario plays out, and tight end Eric Ebron could provide a perfect surprise pick in the Emery first round tradition.
Scenario 2: The Bears Trade Down to a Later First Round Pick
This scenario is arguably the second most likely to play out. If quarterbacks like Johnny Manziel and Derek Carr end up dropping in the draft (it's highly unlikely that Blake Bortles will drop out of the top eight, with three or four teams potentially needing a quarterback), then the Bears could be in an advantageous position to deal their pick to several other teams.
Chief among those clubs are the Arizona Cardinals and Cleveland Browns. Cleveland could feasibly take Manziel or Bortles with the fourth overall pick, but it's more likely that they'll go with WR Sammy Watkins or LB Khalil Mack in that slot. Arizona is going to need a quarterback to eventually replace Carson Palmer, and trading up to pick ahead of the Dallas Cowboys (who are reportedly interested in Manziel) could make sense for them.
If the Bears end up making that swap, then there are a few players that they would be able to nab in the number 20 range. Cornerbacks Jason Verrett and Kyle Fuller could still be on the board, as could linebacker C.J. Mosley. If the Bears still want to go safety, then guys like Ha Ha Clinton-Dix and Calvin Pryor would likely be gone, but Jimmie Ward from Northern Illinois could be a nice consolation prize.
Scenario 3: The Bears Trade Out of the First Round
This scenario is less likely than the second situation, but if the Bears get a good enough offer to do so (especially if it's from a team like Houston that's looking to move back into the first round to grab Manziel, Carr, or even Teddy Bridgewater), then it could be worth it. The Bears would still have plenty of options in the opening part of the second round, with guys like DT Timmy Jernigan (whose positive drug test at the Combine could hurt his draft stock) and CB Bradley Roby potentially falling out of the first round.
Scenario 4: The Bears Stay Put
The most likely situation is that the Bears just hold onto the number 14 pick and make their selection. There are obviously a slew of potential situations that could unfold with that selection, so we're going to give a list of the six guys that Emery could be targeting with his front office team.
LB Anthony Barr
Emery has never let the notion that a player fits better in a 4-3 or 3-4 defense really hinder his thinking before, and Barr would definitely fit that mold. He can play strong-side in a 4-3 defense, but there are a lot of scouts that feel that he'd be a better option for a 3-4 style defense as an outside linebacker. Nonetheless, his speed and size could definitely entice Emery into drafting him, and he would be a good fit for the Bears.
S Ha Ha Clinton-Dix
Clinton-Dix and Pryor are arguably the two best safeties on the board, and both have their fair share of strengths that the Bears could be hoping to exploit. He is really solid at handling nickel situations, and he is really good at reading plays as they occur, so he could be just the guy to take over Major Wright's duties in the middle of the field.
DT Aaron Donald
It seems unlikely that Donald will fall to the Bears at #14, but Emery himself insisted that only two to three of the guys on his list could end up being available. Donald is a freakishly strong and quick lineman that can cause all sorts of disruption in the running game, and his ability to get to the quarterback could prove to be a matchup nightmare against a team that now has Jared Allen and Lamarr Houston on the edges of the line.
CB Justin Gilbert
Gilbert is a speed demon with tremendous return skills, and his ability to create turnovers may convince Emery that he has found Charles Tillman's eventually replacement. He has good size and can utilize it effectively, and with Emery's penchant for drafting the best athlete available (Kyle Long is a great example of this), Gilbert is a really tantalizing possibility in this spot.
S Calvin Pryor
Pryor is the other big-time safety in this year's draft, and he has plenty of skills to offer. He's a big guy at 6-foot-2 and 208 pounds, and although he isn't quite as quick as Clinton-Dix, he's still got a lot of speed. Most importantly for him, he has the ability to deliver crushing open field hits, and that has been something the Bears have been lacking in recent seasons. He was our selection in our mock draft, and that is a big part of the reason why.
S Jimmie Ward
If Emery is dedicated to the idea of finding a strong safety to replace Wright, then Ward would be an ideal candidate, albeit a bit of a reach at 14. He is not the biggest guy, and he is a step slower than the other two safeties the Bears are looking at, but he can cover slot receivers and has great agility, so his adaptability and improvisational skills could be a plus in the eyes of Bears management.