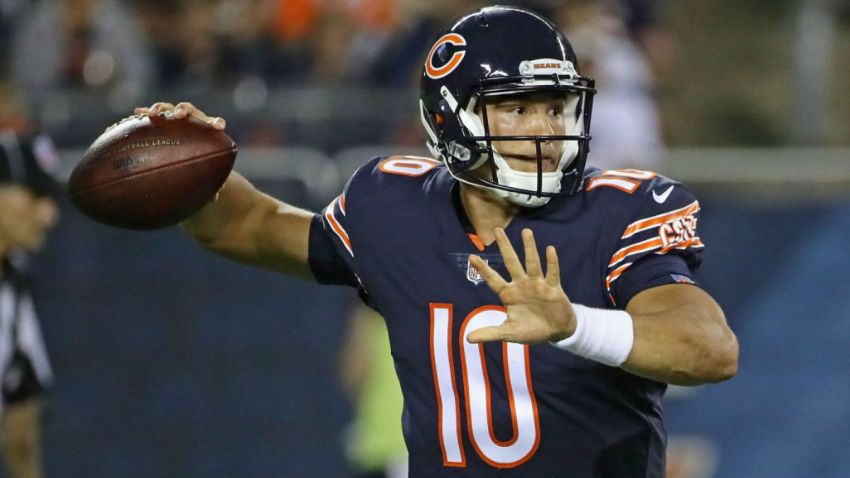 Chicago Bears quarterback Mitchell Trubisky may not be the team's starter, but his preseason heroics have certainly caused an upswing in optimism about his future.
That optimism is reflected in new jersey sales numbers released by national retailer Dick's Sporting Goods. Trubisky's number 10 Bears jersey is the 11th-best selling jersey over the last week, according to the website, outpacing NFL stars like Matthew Stafford, Luke Kuechly, and yes, Aaron Rodgers.
Among offensive players, Trubisky is number 10 in the league, and among rookies, he is near the top of the pile, sitting at number two behind Pittsburgh Steelers running back James Conner.
As a team, the Bears are the 15th-best selling jersey, right near the middle of the pack for the NFL.
In terms of players, two guys are dominating the list, as Dak Prescott has been the best-selling jersey in the NFL for the last 30 days. Tom Brady, second on that list, has the best-selling jersey in the league this year.