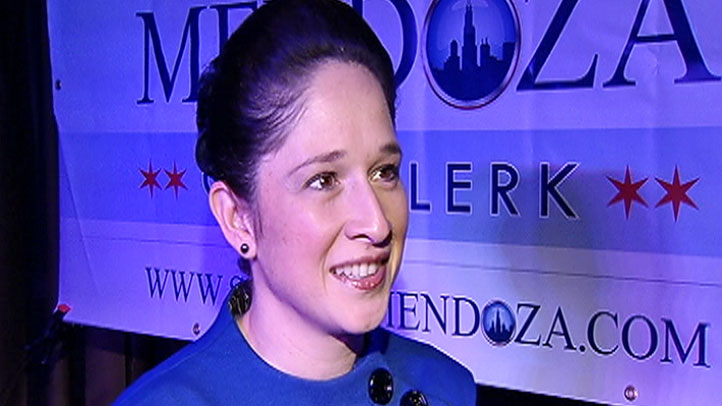 Chicago City Clerk Susana Mendoza unseated Illinois Comptroller Leslie Munger Tuesday in a race that was widely considered a proxy battle for House Speaker Michael Madigan and Gov. Bruce Rauner.
Mendoza previously served six terms as a Democratic member of the Illinois House of Representatives alongside Madigan. Munger was appointed comptroller by Rauner in 2015.
The race became the state's most expensive after Munger smashed campaign finance caps in September, removing fundraising limits. The race quickly became the state's most expensive, with Mendoza holding nearly $3 million on Election Day, according to the Illinois Campaign for Political Reform.
Mendoza, the daughter of Mexican immigrants, won her second consecutive term as Chicago City Clerk in May. During her time there, she successfully transitioned 1.3 million customers away from an inefficient, 105-year-old vehicle sticker sales program.
She now becomes the primary financial officer for a state with a $9 billion bill backlog that's over $220 billion in debt.