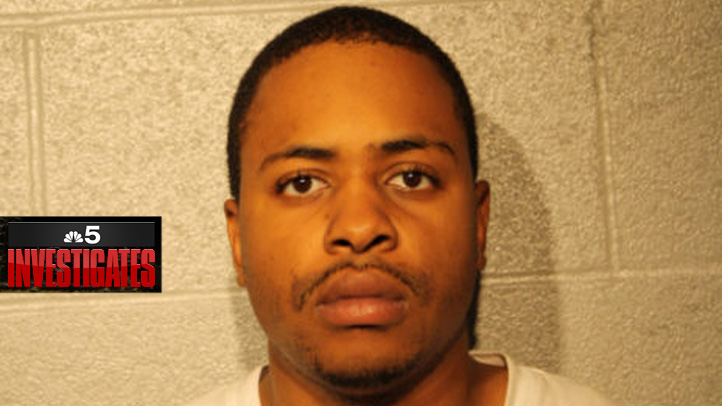 George Huff may have found a vocation he believes he is really good at.
Unfortunately, that vocation is selling counterfeit Bears tickets.
Huff, 25, was arrested Tuesday, after four different victims accused him of scamming them with what turned out to be phony tickets. Two of those victims bought blocks of four tickets, the others each bought one pair. The incidents took place Sept. 4, 23, and 26, and Oct. 1.
Huff was arrested last month for exactly the same behavior, and was charged with three counts of forgery for attempting to sell phony Bears tickets Aug. 28 and Sept. 5, and counterfeit Blackhawks tickets last May.
Last week, NBC 5 reported that Chicago Police are conducting an ongoing undercover investigation of ticket counterfeiting at Bears games.
So far, there have been 10 arrests, but Bears officials say the problem has become so pervasive that they confiscate dozens of phony tickets at every game.
Tragically, the unsuspecting buyers of those tickets are not only cheated out of the hundreds of dollars they paid, but they are ejected from the stadium (because they do not have a valid ticket).
In this latest incident, the suspect faces four counts of forgery. His bond was set at $25,000.