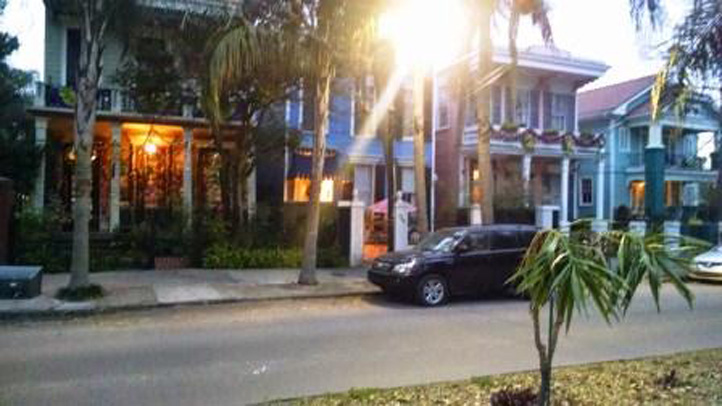 Any runner knows that improvement takes discipline and consistency in training, but life often interrupts the routine. For some, this comes in the form of frequent business trips that include long hours, extended dinners with co-workers and possibly jetlag.
It's entirely possible to keep up with your running regimen while on a business trip, however. It just takes planning, discipline and a modified schedule.
I recently took a three-day business trip down to the Big Easy, and I brought my running gear with me. I had been to New Orleans before, but this was the first time I would log a run there.
The trickiest part of running in New Orleans when you've only got a couple of days is the temptation the city offers. With great restaurants and bars in the French Quarter, running can easily be forgotten when indulging in a hurricane or a blue drink in a flashing skull cup.
With proper planning, however, it's possible to indulge in some New Orleans fun while also getting in daily mileage. Here's how I did it:
Preparation
I was in New Orleans for a software user conference with training sessions that ran from 8 a.m. to 5 p.m. every day. Cocktail hours and dinners were scheduled to begin immediately after the training sessions, so nighttime running wasn't much of a possibility. That left me with morning runs.
Once I pinned down the right time for a run, I started to think about routes. I didn't know New Orleans well enough to go on exploration runs, and I didn't want to take a chance on getting lost or losing track of time.
A coworker of min who knew New Orleans well helped me map out a route that was safe but also allowed for some sightseeing. Just because the trip is for business, not pleasure, doesn't mean you need to shut yourself in the hotel gym when you can take some time to explore the city instead.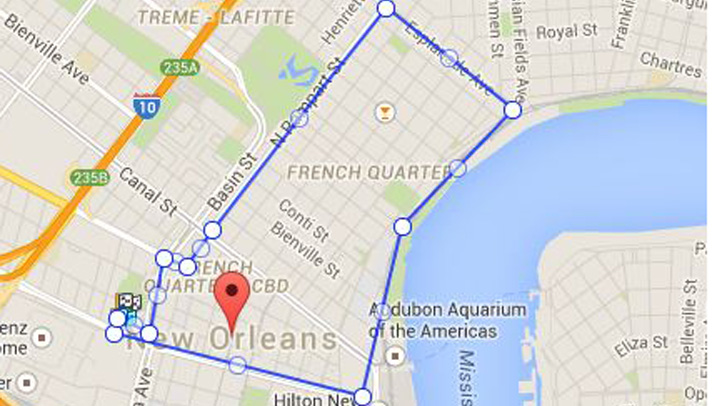 Because I was not familiar with running in New Orleans, I brought some extra gear to ensure safety. A high visibility vest isn't the sexiest thing a runner can wear, but there are no style points when it comes to safety. An armband also comes in handy as it helps secure your smartphone, hotel room key and any cash.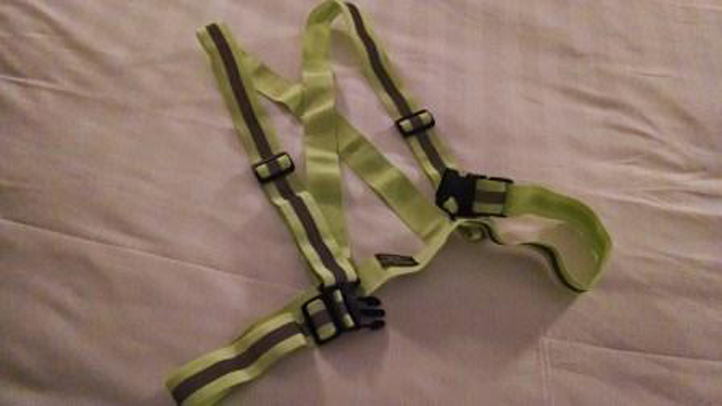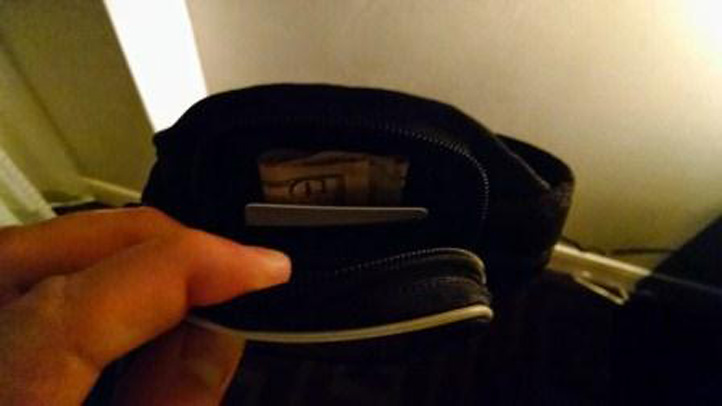 I also decided to leave the headphones at home. While I love listening to music when I run, I didn't know my route well enough and the streets were busy, even at 6:30 in the morning.
Running in New Orleans
The night before my run, my coworkers and I hit the Palace Cafe for some great seafood and then ventured out to the French Quarter for some drinks, but I careful not to overdo it. I called it a night at a reasonable enough time to allow for a good night's sleep and headed for bed.
The alarm went off bright and early, but I geared up for my run and headed out for what ended up an easy miles.
My route started by heading down Poydras Street, which was pretty busy. There were traffic lights at almost every block and rush hour traffic was heavy. There was a lot of start-and-stop running in the first mile, but as I approached the Mississippi River the trafic began to die down.
Running along the river in the morning was calming and beautiful. Next, I exited the streets and ran in Woldenberg Park on the riverfront.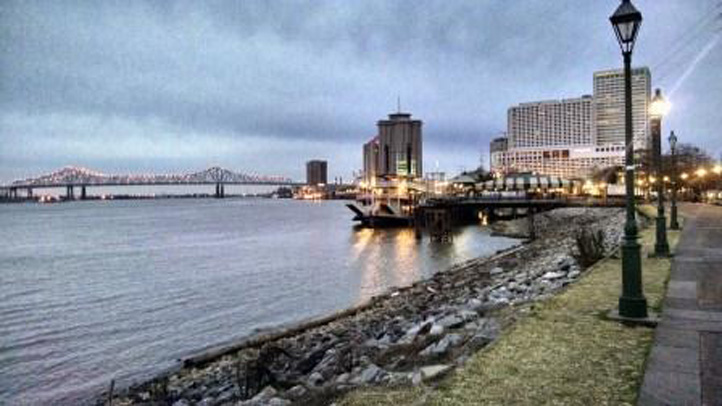 I then followed the park trail north on Esplanade Avenue, where there were plenty of Double-Gallery, Shotgun and Creole style homes. I found the architecture impressive, but I don't think I would have gotten the chance to see it if I hadn't ventured out on a run.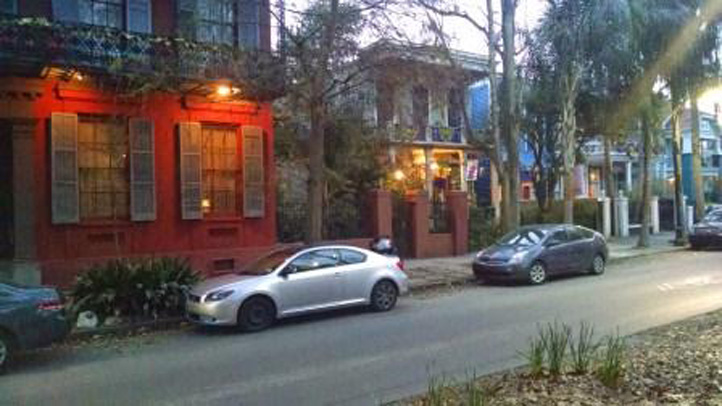 Next, I headed west and arrived at Rampart Street facing the French Quarter. I enjoyed seeing it so quiet in the early morning when it had been buzzing with nightlife just a few hours before.
Planning out my running loop ahead of time was really important in the success of the run. I was able to see sites that I would have passed up otherwise, and I didn't have to worry about getting caught up in navigating the route on-the-go.
It's easy to justify skipping a workout during business trips, but the benefits of running while traveling go beyond staying fit. New Orleans proved to be a fantastic running city and I was able to get so much more out of the trip than I would have otherwise.
Chris Narbone is a local runner who curates Amplify Running, a blog about gear and technology for runners.