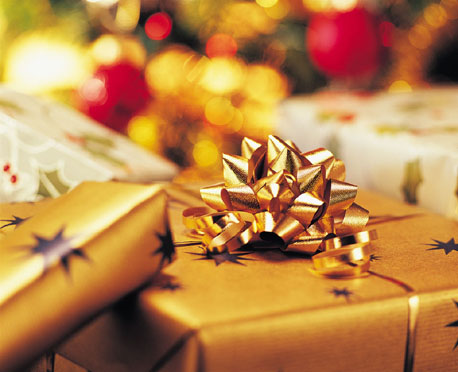 Chicago's wrapping inept are running out of options.
Macy's has discontinued gift-wrapping service at all of its Chicago-area stores, except the State Street flagship location according to a Macy's spokesman.
"This is a process that started three years ago, and is based on diminishing demand," Macy's spokesman Jim Sluzewski said to the Sun-Times.
The company is shifting away from the service because customers are no longer willing to shell out $6 to $10 bucks for pretty packaging.
"Demand for gift-wrapping is not what it once was," said Sluzewski.
Maybe it's just a matter of taste and convenience, rather than economics.
Since the popularity of the "gift bag" the idea of throwing a friend's trinket in a colorful bag that can later be re-used seems like a no-brainer.

Some might see gift-wrapping as an unnecessary expense, but others will cry for the bows and ribbons.
"Gift-wrapping counters are the types of things that help differentiate between going to a department store and getting that human-to-human service" said Kate Newlin a retail consultant.
She believes Macy's is making a big mistake.
According to the Sun-Times, however, Macy's officials are seriously considering allowing nonprofit and charitable groups to gift-wrap inside its stores during the holiday season. Sluzewski said no final decisions have been made yet.